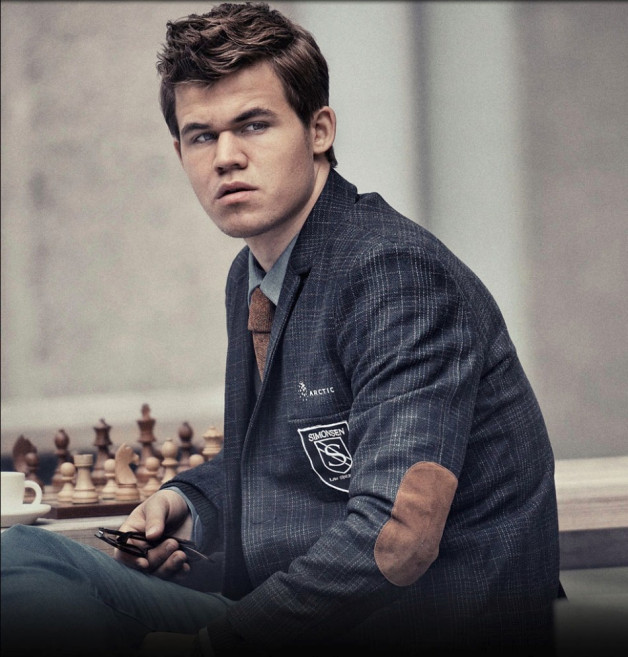 The world of chess has a glamorous new posterboy in the shape of a photogenic 23-year-old man who has bucked the competition simply by virtue of being young, and not being Russian.
World number one Magnus Carlsen, a Norwegian, will meet seven other competitors, all from Russia or Eastern Europe, at Savoy Place in London this week in the Candidates Tournament, which runs until April 1.
The eight players will compete to decide who will take on Indian world champion Viswanathan Anand in November.
"I have no doubt that when I am playing at my best, I am the best. The ratings don't lie," said Carlsen, who is the youngest player in the competition and has been ranked number one since 2009.
Carlsen, who receives annual sponsorship of nearly £1 million, is being heralded as the game's best hope in its quest to recapture the high profile it enjoyed in the 1970s, when Bobby Fischer and Boris Spassky fought the Cold War across a chess board.
Carlsen's youth and good looks are being credited with a flurry of renewed interest in the sport from a host of high-profile, international sponsors, who hope he might do for chess what David Beckham has done for football.
Carlsen recently fronted an advertising campaign for the fashion label G-Star Raw alongside the actress Liv Tyler, counts Hollywood actor Ben Stiller as a friend, and was recently offered a role - as a chess grand master - in the film Star Trek Into Darkness.
His preferred method of pre-match preparation is to listen to rap music, with the artist Lil Jon a particular favourite. "It does me good. I loosen up," he said.
Carlsen, who still lives with his parents in Oslo, remains cagey about his personal life, but admits to short-lived "flings" with girls from time to time.
"It's hard to sustain relationships when I'm travelling all the time," he said, conceding that his obsessive interest in chess statistics could be partly to blame.
He is the only player to have his own full-time manager, Espen Agdestein. "Chess players think they are very clever but they haven't been very smart about their own game," said Agdestein." It needs to be bigger, more commercial."
Carlsen has played chess since the age of five, was a grandmaster at 13 and world number one by 19.
"I perhaps need some longer games," he admitted after a distinctly underwhelming performance on Friday 15 March, when he drew in two matches.
"I have played two games here in London, two draws in less than three and a half hours. That's not going to change the game. We'll see what happens."