Maha Shivratri is an auspicious Hindu festival that is dedicated to the worship of Lord Shiva. The celebration falls on the 13th night and 14th day of the Hindu calendar month of Phalguna or Maagh. This year it occurs on Tuesday 13 through to Wednesday 14 February 2018. Many Hindus believe that those who worship Lord Shiva on this auspicious day will be cleansed of all their sins.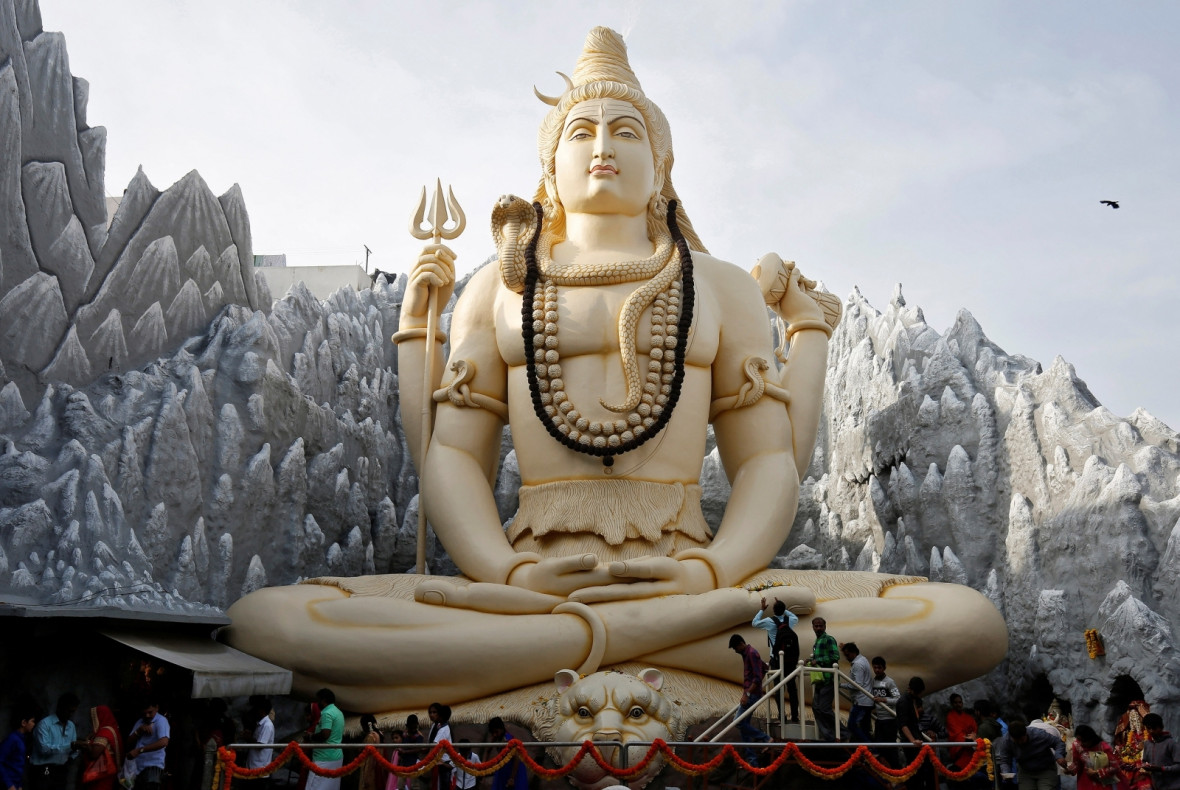 Maha Shivratri is said to be the day when Lord Shiva, destroyer of the universe, married Goddess Parvati. She is the mother goddess in Hinduism and represents love, fertility and devotion. A number of Indian women conduct a fast on the day of Maha Shivratrito appease Parvati. She is believed to bless women with marital bliss and long and prosperous married lives.
Many Hindus mark the day by pouring water, milk or honey over a Shiva ling – a stone sculpture that is both a representation of Lord Shiva's phallus and a symbol of Lord Shiva himself.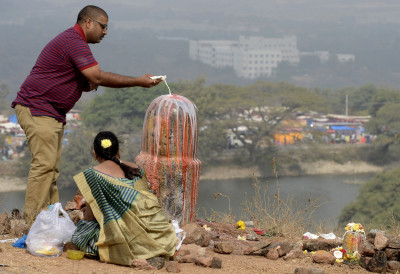 Many people celebrate the holy day by praying, covering their bodies with ashes and drinking a cannabis-infused drink 'Bhang' or smoking chillums of hashish.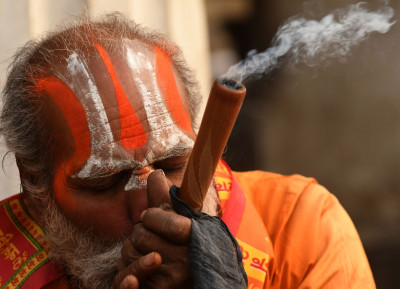 Believers say that when you pray to Lord Shiva, every negative form of energy that surrounds you is transformed into peace and joy. IBTimes UK presents photos of Hindu devotees celebrating Maha Shivratri across India and in Nepal.