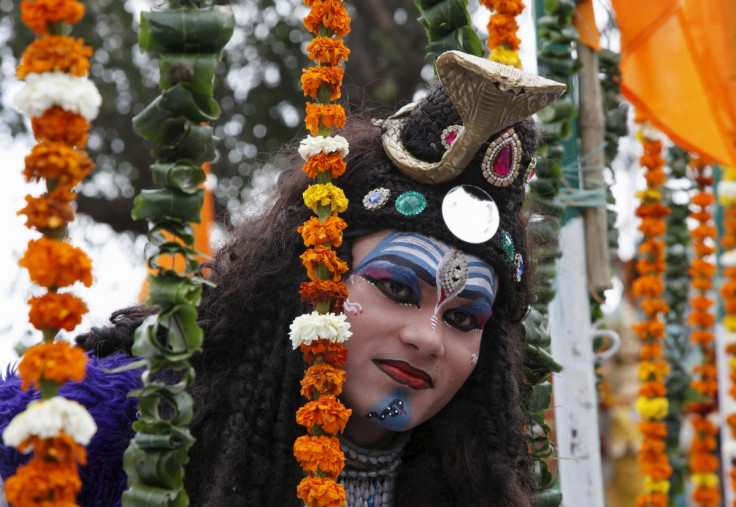 At least 10 Pakistan-based militants are thought to have entered India via the western state of Gujarat to launch Mumbai-style attacks on the Hindu festival day of Maha Shivratri. The Indian capital New Delhi and Gujarat have been kept on high alert over the threat.
According to Indian intelligence agencies, the operatives are suspected to be either from the Lashkar-e-Taiba or Jaish-e-Mohammed, the two main Islamist groups active in the region. Police have heightened security in all public places, especially in Hindu temples.
Teams of the elite National Security Guard (NSG) forces have been deployed to prevent any untoward incident. Top law enforcement agencies in Delhi have been asked to remain vigilant and patrolling has been intensified.
An alert issued by the federal government to all police chiefs across major metros reads: "Inputs received in the recent past confirm abiding interest of Pak-based terrorist groups to carry out terrorist strikes in the Indian hinterland targeting economic infrastructure, iconic/vital institutions and tourist destinations, besides busy market places and high footfall areas."
The Indian side was originally alerted by Pakistani national security adviser Nasreen Khan Janjua about the possible infiltration.
"We have received four teams of NSGs. They have been deployed in Ahmedabad and Somnath temple. Along with the state police, NSG personnel are on standby mode. Somnath temple on the Saurashtra coast is on high alert with beefed up security ahead of Shivratri festival on Monday [7 March]," Gujarat's senior police officer P C Thakur told reporters. All Shivratri festivities in the iconic Somnath temple have been cancelled due to the threat.
"We are taking all precautions. Security across coastal areas and other vital installations has been increased. If required, NSG team will be deployed as per their protocol."
Maha Shivratri is celebrated by Hindus as a mark of reverence to Lord Shiva, a prominent deity in the Hindu pantheon. The festival, usually celebrated throughout the night, falls on 13th or 14th day of the Hindu calendar month, known as Phalguna or Maagh.