Mahinda Rajapaksa looks to make a comeback as Sri Lanka goes to polls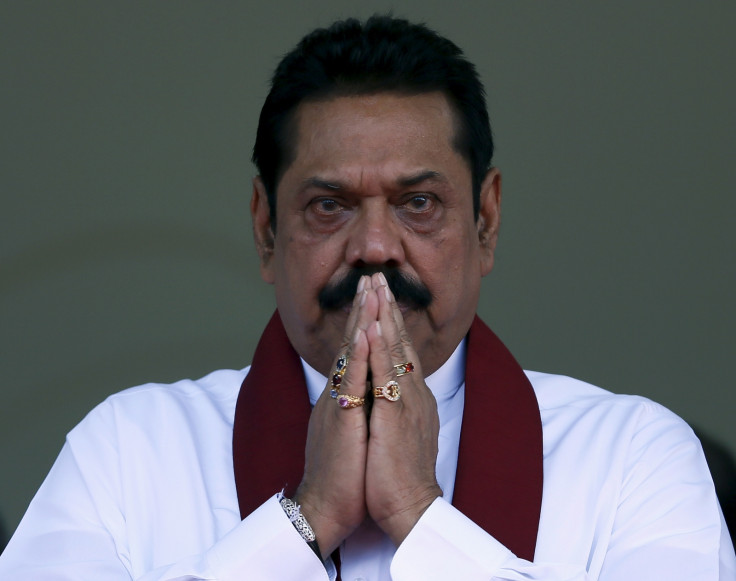 Former president Mahinda Rajapaksa is seeking a comeback as Sri Lanka goes to polls in the parliamentary elections. With a hope to return as prime minister, the nationalist leader is contesting for the post of an MP under the United People's Freedom Alliance (UPFA) party.
Voting is currently underway and the elections are being billed as a "referendum" on 69-year-old Rajapaksa's comeback bid after he was defeated by incumbent president Maithripala Sirisena in a snap elections held in January 2015.
The contest between Rajapaksa and the outgoing premier Ranil Wickremesinghe's United National Party (UNP) is being keenly watched after Rajapaksa's popularity waned over corruption allegations against his government.
"This election is about whether you want Mahinda Rajapaksa as prime minister or not," Rajapaksa's spokesperson Rohan Valivita told AFP news agency.
"People don't want Rajapakse to come back," Wickremesinghe, who is backed by President Sirisena, told reporters. "We all united and voted against Rajapaksa to send him into retirement. If he hasn't got the message, we should unite to make sure he understands it now," he added.
However, Rajapaksa continues to enjoy support among the Sinhala-speaking Buddhist majority for his role in ending the 26-year-long uprising-turned-armed insurgency by the Liberation Tigers of Tamil Eelam (LTTE).
Monitors appointed by the Election Commission and international observers have said the polls have so far been free and fair. With over 15 million eligible voters, 12,000 polling stations have been set up across the island nation and tens of thousands of troops have been deployed.
According to Al Jazeera, election commissioner Mahinda Deshapriya acknowledged: "No major incidents have been reported, and voting is going on smoothly as planned. There has been a brisk turnout of voters in Colombo."
The polling stations will be closed at 4pm local time and the results are expected to be announced on Tuesday, 18 August.
© Copyright IBTimes 2023. All rights reserved.