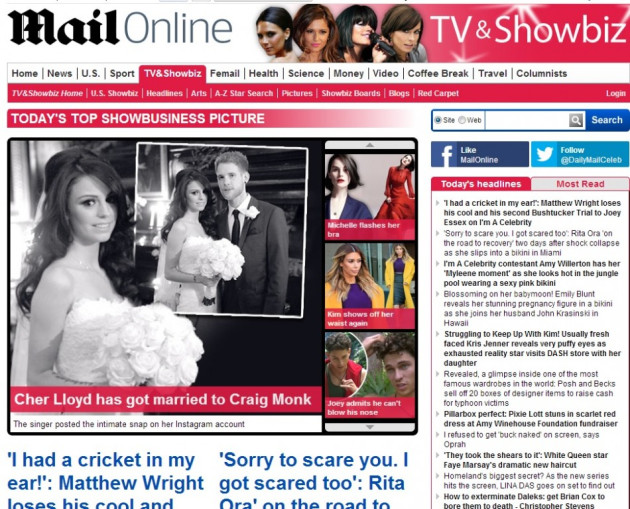 The world's most read online newspaper, MailOnline, has recorded a 48% jump in 2013 revenues off the back of increased advertising.
According to the Daily Mail and General Trust's (DGMT) preliminary full-year results, the online paper's publisher, MailOnline raked in £41m (€49m, $66m) in 2013, from £28m in 2012.
MailOnline has 146 million monthly unique browsers and 9.5 million average daily unique browsers in September 2013.
DGMT said in a statement that MailOnline continues to grow strongly and the readership statistics reflecting higher levels of engagement with the site.
"MailOnline continues to focus on increasing the size and engagement level of its global audience and, in particular, is investing in its US editorial and sales presence," added the group.
Overall, DGMT's results revealed the marked shift from print to online media.
Revenue for the combined newspapers and website businesses (Daily Mail, The Mail on Sunday and MailOnline) declined by 2% to £603m, due to a 8% drop in print advertising revenue and a 3% decline in circulation revenue.
However, this was mitigated in part by revenue growth for MailOnline of 48%.
The Daily Mail's circulation volumes continued to decline, partly due to reductions in high production cost foreign copies.
The Daily Mail's market share reached a record average of 22.0% for the year, despite the increase in the weekday cover price from 55p to 60p in February 2013.
The Mail on Sunday's market share was 20.9%.