Majestic Wine has reported a 4.8% increase in like-for-like sales in the 12 months to 28 March period, the first positive performance in four years.
Record sales delivered by online wine retailer Naked Wines, which was bought by Majestic in April last year, helped boost earnings by 41% to £402m (€517m; $586m).
However, profits before tax fell by a third to £15m due to one-time costs related to the takeover of Naked Wines, as well as improvement projects at its stores.
Analysts had expected the company to report profits of £22.5m.
Chief executive Rowan Gormley, who took over the business from Steve Lewis last year, said the results represented a solid start to his three-year "transformation plan" to reach a £500m sales target by 2019.
"We have taken the first step on a long journey – it was a good start but it is just the first step," he said in a statement.
"Early signs are that the plan is starting to work. Strong sales figures reflect the hard work being done on the ground by the whole team."
'Belter of a year'
Sales at Naked Wines jumped by more than a quarter to £104m – the highest since the online crowd-funding platform's creation in 2008 – driven by strong demand from the US.
Adjusted earnings per share came in at 19.2p compared to 25.3p last year.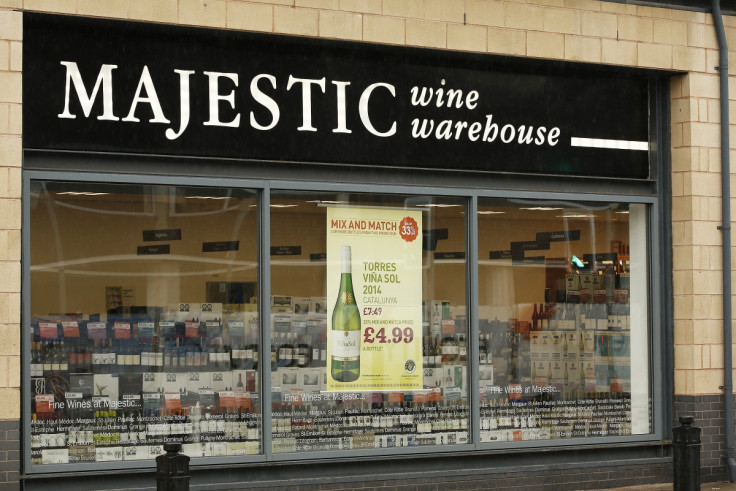 Gormley said: "At Naked Wines we had a belter of a year – breaking through the £100m sales barrier and delivering a maiden profit.
"We still have lots to do and although we are on course to deliver our three-year plan, it won't be without challenges."
He cited "tough" trading conditions in the UK and volatile currency movements as headwinds facing the company.
"Our plan, however, remains unchanged, as does our goal – £500m sales by 2019," Gormley added.
Majestic said it intended to introduce a new dividend policy – targeting a payout of 35% of its annual earnings – in the first half of 2017.