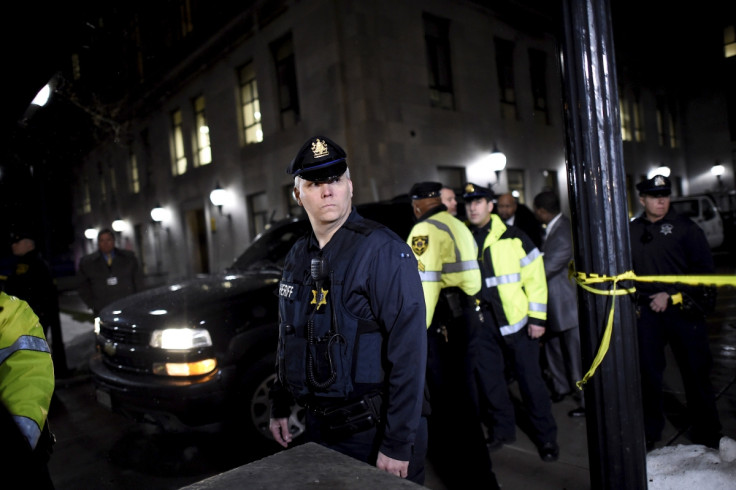 A massive pileup in Pennsylvania involving 64 vehicles left three dead and sent 73 people to the hospital on 13 February. The accident shut down lanes for over 16 hours on Pennsylvania's I-78, which did not begin to reopen until about 5.00am EST (10.00am GMT) on 14 February.
The three victims of the crash were identified as 50-year-old Kenneth Lesko of Bethpage, New York, 54-year-old Francisca Pear of Bridgewater, New Jersey and 57-year-old Alfred Dean Kinnick of Limestone, Tennessee. Lesko was reportedly driving a Dodge Ram, Pear a Toyota Tacoma and Kinnick a commercial motor vehicle at the time of the accident.
Authorities are blaming a fast-moving snow squall for the car pileup, that lead to 73 people being sent to 11 area hospitals. NBC Philadelphia reported that some first responders were forced to walk over a mile to get to victims. Pennsylvania State Police said the accident happened on 13 February on both sides of the interstate at mile marker 7.5 in Bethel Township.
Trooper Justin Summa told reporters that sudden wind-driven snow "reduced visibility and drifting snow across that roadway." He added: "Multiple people were flown to area hospitals and 46 were transported by ambulance." Summa said that stranded passengers were taken to a warming shelter at a nearby firehouse by busses. Temperatures in the area were reported at 15 degrees Fahrenheit (minus nine degrees Celsius).
Law enforcement were forced to request additional ambulances to deal with "numerous injuries". Several emergency response teams arrived on the scene, including 14 fire departments, seven EMS Units, State Troopers from nine different departments, eight towing companies, the Lebanon County Red Cross, Lebanon County EMA officials and the Lebanon County Coroner's Office.
"With a crash of this magnitude, an outstanding effort from these many agencies made it possible to stabilise the scene, treat the critically-wounded, and rescue affected individuals with the primary focus on preservation of life," a Pennsylvania State Police spokesperson wrote, according to NBC Philadelphia. "All of the aforementioned agencies worked tirelessly and collaboratively to minimize the loss of life and resolve the incident as expeditiously and safely as possible."