At least three killed in massive pile-up on Pennsylvania highway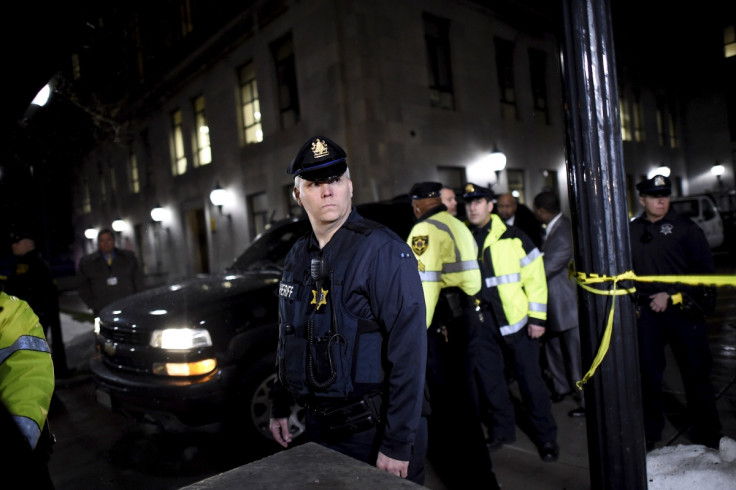 At least three people were killed and injured dozens after an accident caused a massive pile-up of more than 50 vehicles on a highway in Pennsylvania. The cause of the accident has been attributed to likely extreme icy weather conditions, strong winds and poor visibility.
Following the crash, 40 people were taken to a hospital and 70 were taken to a temporary shelter at the Jonestown Fire Department, the Pennsylvania Emergency Management Agency said. The crash occurred around 9.45am local time (3.45pm GMT) on 13 February, on Interstate 78 in Bethel Township, Lebanon County, 120km north-west of Philadelphia city.
A spokeswoman at Penn State Hershey Medical Center said that 10 adult patients had been sent there, three of whom had critical injuries. Both sides of the Interstate have been closed and a detour has been put in place, police said.
The members of the Penn State Lehigh Valley men's basketball team were also involved in the crash. The basketball team was headed to a game in New Kensington, Pennsylvania, when their bus was hit by a tractor trailer
"There are no serious injuries to anyone who was on the bus. The team is on a warm, dry bus and they are en route to the nearest hospital as a precautionary measure," Penn State Lehigh Valley said in a statement.
"The snow just started and it was a total whiteout. The car in front of us just disappeared," Ashley Fisher, who was driving toward Allentown with her two daughters, told NBC News. "We were able to stop, but a couple cars slid and hit the shoulder. It was a mess," Fisher added.
"[The crash] sounded like two bombs went off," local resident James Steffy told WHP-TV. "We thought it was thunderclouds, and my wife ran up over the hill and saw the accident," he explained.
© Copyright IBTimes 2023. All rights reserved.