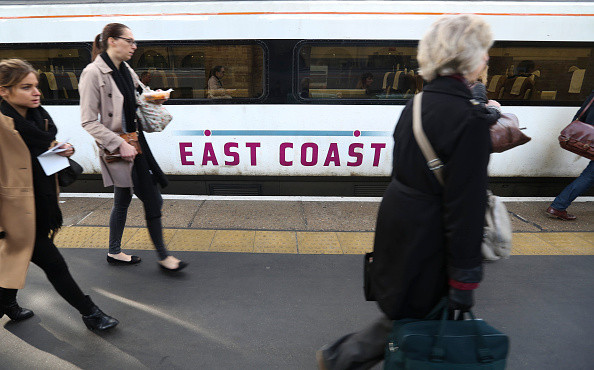 Major travel chaos is expected as London King's Cross will be closed on Saturday (27 December) due to overrunning engineering works.
Kings Cross is one of London's busiest station and the closure is taking place on one of the busiest travel days of the year, as people are travelling across the country after the Christmas break and ahead of New Year's.
East Coast trains said on its website that it is expecting "significant disruption to services" due to Network Rail's delayed works north of the station.
East Coast spokesman, Paul Emberley, said: "Network Rail has apologised to passengers for the inevitable delays to their travel plans on Saturday as a result of the overrunning engineering works.
"East Coast is particularly sorry too for the inconvenience to its customers as a result, on what we know is an already very busy travel day immediately following the Christmas break.
"For customers intending to start or finish their journey at King's Cross, consideration should be given to deferring travel plans to either Sunday or Monday.
"We're working hard over the holiday period to make the necessary adjustments to our timetable as a consequence, and to provide as much information as we can."
The company said customers would need to start or finish their journey at Finsbury Park in north London, with at least one change of train.
A reduced service to and from the station will go ahead as planned on Sunday (28 December), with trains leaving up to 20 minutes earlier than normal from King's Cross.
East Coast destinations include Peterborough, Leeds, Newcastle, Glasgow and Aberdeen.
National Rail said: "A revised timetable is currently being developed and will be made available as soon as possible. Please check our website regularly for updates."