A majority of undocumented immigrants live in 20 US metro areas, a new report by the independent Pew Research Center revealed. The report based on information from 2014 found that the 20 metropolitan areas with the largest undocumented population were home to 6.8 million undocumented immigrants. That represents 61% of the estimated 11.1 million undocumented living in the US.
"Unauthorised immigrants are much more concentrated in large metro areas than the overall US population," said Jeff Passel, the senior demographer at Pew and co-author of the study. The report also found that only 36% of the total US population live in those metropolitan areas.
Greater New York and metropolitan Los Angles, with 1.2 million and 1 million undocumented immigrants respectively, were home to the largest number of illegal immigrants in the US. Many areas that are home to large immigrant populations are Democratic, but there are plenty of Republican areas as well.
Five of the metropolitan regions with the largest undocumented immigrant populations are in California: Los Angeles, Riverside-San Bernardino, San Francisco, San Diego and San Jose. Three more are in Texas: Houston, Dallas-Fort Worth and Austin.
Several major metropolitan areas, including Chicago, Boston and San Jose, are home to large undocumented populations and have vowed to remain sanctuary cities. Mayors in those cities and a number of other metropolitan areas have said they will not cooperate with federal efforts to round up undocumented immigrants, particularly those who have not committed serious crimes.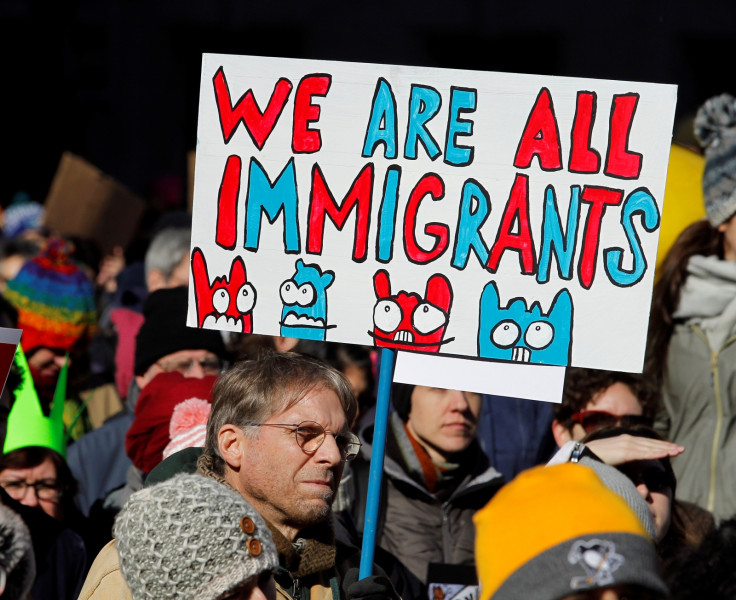 However, lawmakers in red states are pushing legislation which would require local municipalities to comply with federal immigration authorities, The Wall Street Journal reported. A bill in Texas passed a final Senate vote on party lines on Wednesday (8 February), while similar bills are being considered in Pennsylvania, Virginia and Ohio.
Passel told NPR that the report also found that in virtually all of the metro areas, with the exception of Phoenix, undocumented immigrants are more likely to live in the suburbs. This could pose a risk to the city mayors who have fought against President Donald Trump's threat to cut federal funding to sanctuary cities.
William Frey, a demographer at the Brookings Institution, told the Chicago Tribune that the fact that undocumented immigrants live outside of city limits may make protecting them more difficult. "This may raise questions of whether or not the sanctuary status is an umbrella one that covers the whole region," Frey said.