Hollywood star Angelina Jolie has heaped praise on Malala Yousafzai, the teenage Pakistani activist who was targeted by the Taliban after speaking out on the importance of education for girls.
Yousafzai, 15, was shot twice, in the neck and in the head, in October last year while sitting on a school bus. The young girl was treated at a hospital in Peshawar before being transported to the UK for further surgery and treatment, including reconstruction of her skull.
Yousafzai has since been released and continues her fight against the oppression of women.
Jolie and Yousafzai were at the Women in the World summit in New York City, where the young Pakistani announced the launch of a charity - the Malala Fund - to help girls' education. The Hollywood actress pledged a contribution of $200,000 (£130,000; €155,000), with the aim of providing access to education for all Pakistani girls by 2015.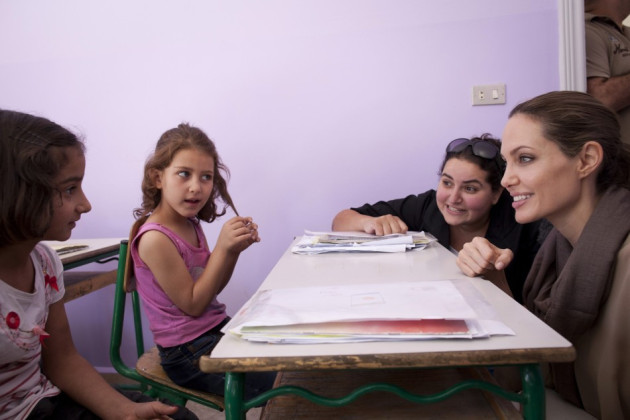 "Here's what they accomplished- they shot [Malala] at point-blank range in the head and made her stronger. The brutal attempt to silence her voice made it stronger. So we can learn a lot from this girl," Jolie said at the summit, while introducing the teenager.
"Today I'm going to announce the happiest day of my life," Malala said which discussing plans for a new school for 40 girls in Pakistan's Swat Valley.
"Let us turn the education of 40 girls into 40 million girls."
The recipient organisation was not named because of security concerns; the Taliban in the region has barred girls from going to school and has instead forced them into manual labour.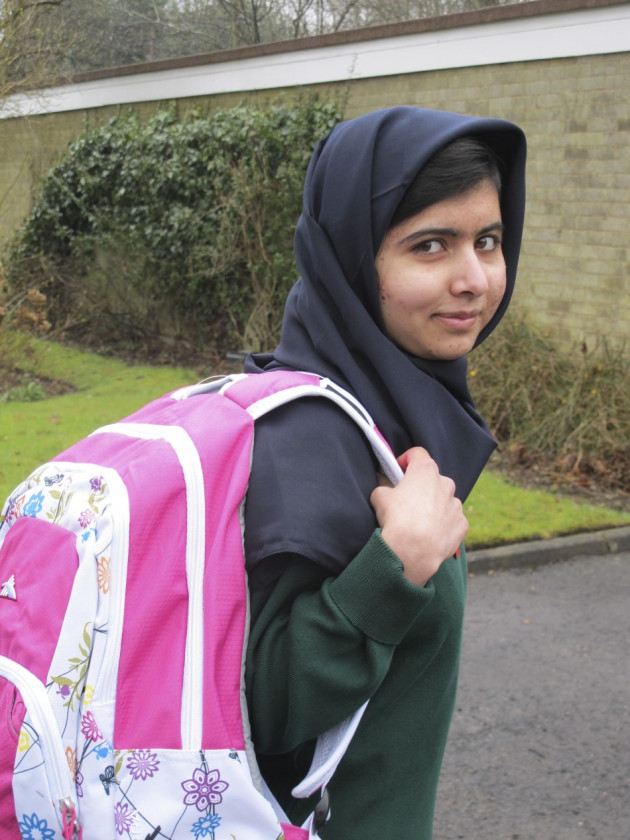 Yousafzai recently resumed her studies, in Birmingham, at the city's Edgbaston High School for Girls. And she was recently named one of the nominees for the Noble Prize for Peace, making her the youngest nominee in history.
She was nominated by three members of Norway's ruling Labour Party, who hailed her "commitment that seemed so threatening to the extremists that they chose to try and kill her".