Nobel Peace Prize winner Malala Yousafzai has been awarded an honorary citizenship of Canada.
The human rights activist, who is the sixth person, and at 17, the youngest to be bestowed with the honour, attended a citizenship ceremony in Ottawa on Wednesday (12 April).
Addressing the guests in the House of Commons, who included politicians, students and her father, Ziauddin Yousafzai, and mother, Toor Pekai Yousafzai, the teenager said: "I'm humbled to accept honorary citizenship of your country.
"While I will always be a proud Pashtun and a proud citizen of Pakistan, I'm grateful to be an honorary member of your nation of heroes," she added receiving a rousing reception from the crowd. "Though I still require a visa, but that's another discussion," she joked.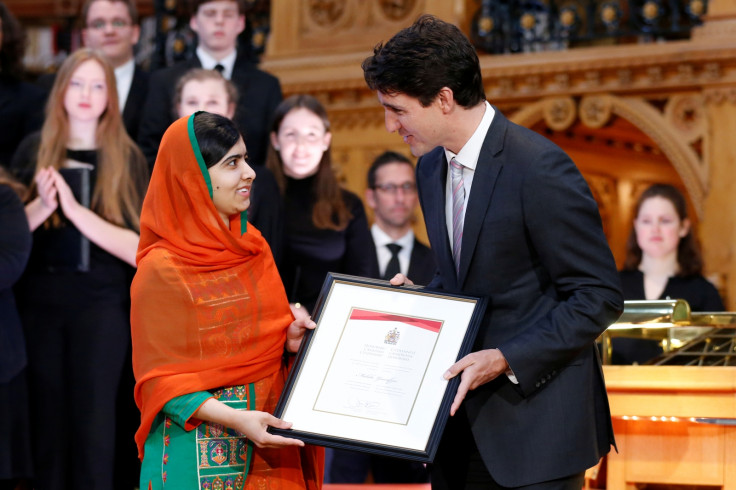 Canada's prime minister, Justin Trudeau, presented Yousafzai with a certificate of honorary citizenship and a Canadian flag.
"Malala, your story is an inspiration to us all," he said. "For bravely lending your voice to so many, we thank you. From this day forward, we are all proud to call you Canadian."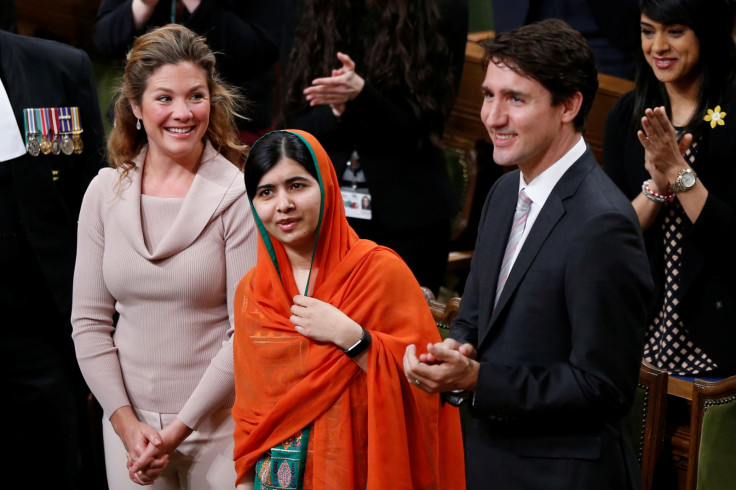 Describing her as a "trailblazer" and a "model of kindness" he said he supports her commitment to education as a way of addressing global issues such as poverty, climate change, religious conflict and division.
"We know that only through education can we achieve real peace," he said.
Malala also praised the Canadian government for embracing refugees amid a global crisis.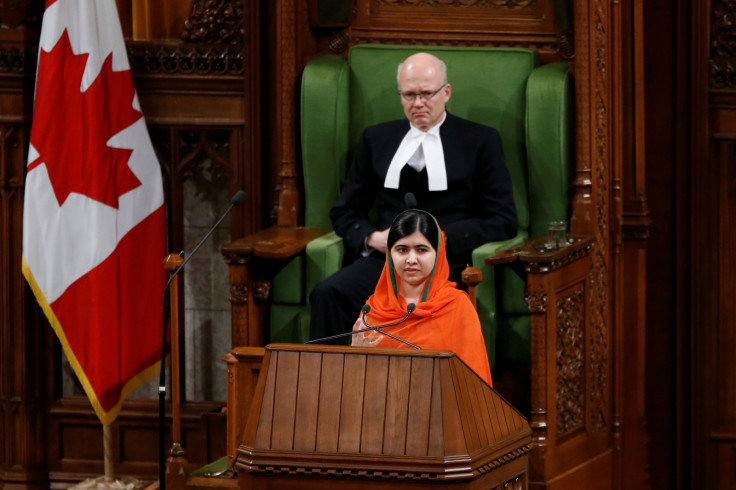 "Your motto and your stand, 'Welcome to Canada', is more than a headline or a hashtag," she said in an emotional speech. "It is the spirit of humanity that every single one of us would yearn for if our family was in crisis. I pray that you continue to open your homes, your hearts, to the world's most defenceless children and families and I hope your neighbours will follow your example."
She also called on Canada to lead the way in supporting education for girls and refugees internationally, and for the Canadian government to put their weight behind a campaign for more funding for the education of girls, .
"If Canada leads, the world will follow," the Nobel Peace Prize winner said.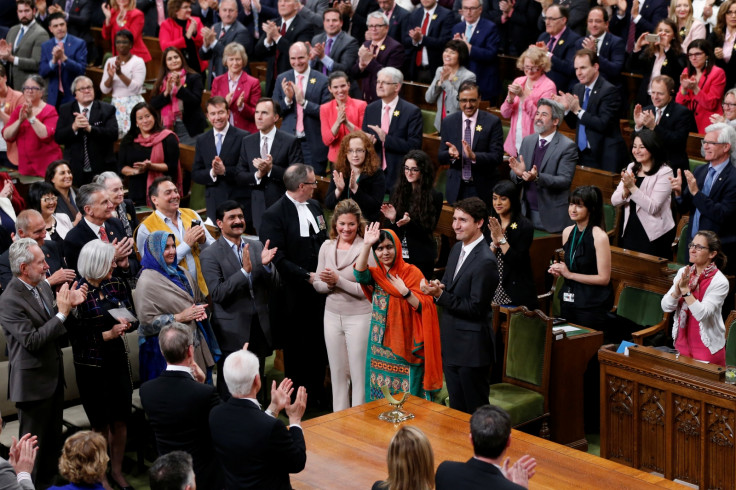 Addressing the scourge of global terrorism, she also had a strong message for those who commit atrocities in the name of Islam. "You are not a Muslim any more. Terrorists do not share my faith," she said.
Yousafzai came to global prominence after she was shot in the head by the Taliban while on her way to school in the Swat Valley in her native Pakistan. She received life-saving treatment in the UK and she and her family have since made Birmingham their home.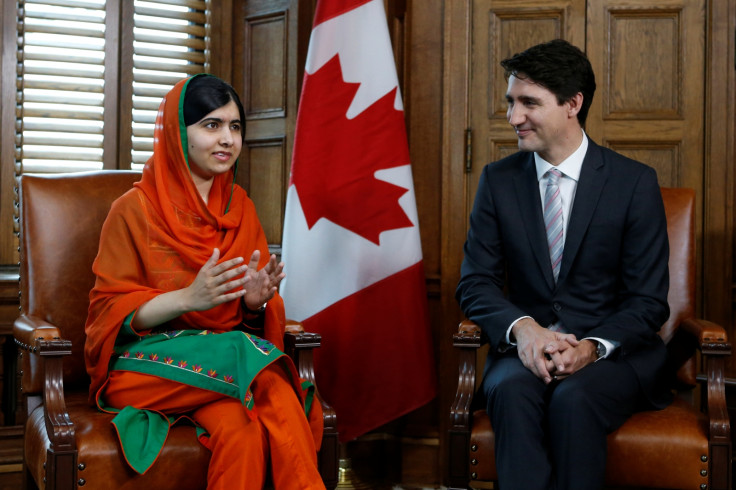 She has been feted by heads of state and honoured around the world for her courage and determination to campaign for the rights of girls to have an education.
Last weekend she was named a UN Messenger for Peace. Speaking about the role she plays as a champion for the rights of children around the world, she said: "I used to think I had to wait to be an adult to lead. But I've learned that even a child's voice can be heard around the world."