Malala Yousafzai celebrated her 19th birthday on 12 July but unlike most other girls her age she decided to spend the day in the company of African asylum seekers at the world's largest refugee camp. The Nobel laureate visited Dadaab in Kenya to speak about a subject very close to her heart — free education for girls.
"Every year on my birthday, I choose a region in the world where girls' education is neglected or needs attention. Unfortunately, issues around girls' education are in many countries. Many girls in Pakistan and Afghanistan still cannot go to school while many Syrian girls are forced to get married in refugee camps," she said while at Dadaab.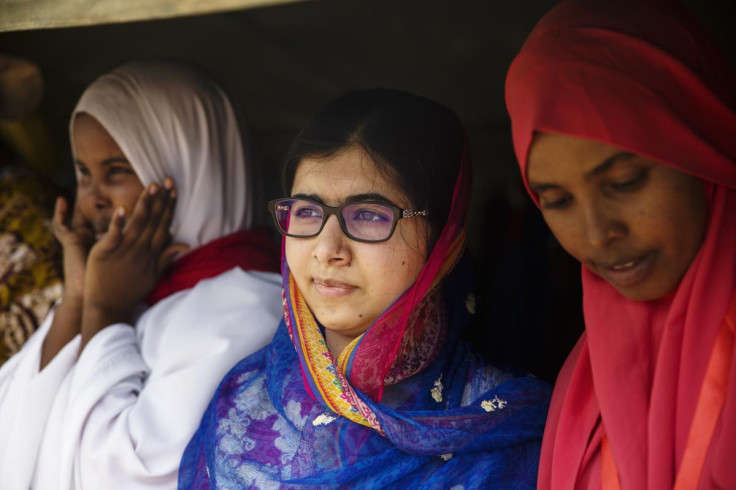 The teen activist met with young Somali girls who were seeking refuge at the camp and commended them for not allowing their hardships to come in the way of their education. "I'm so happy to celebrate with my sisters and congratulate them on graduating from the Girls' First program which makes my birthday even more beautiful.
"My brave sisters here are committed not only to their own education — but to fighting for the rights of all girls to go to school," she said.
While stressing the need for free, safe and quality education for girls everywhere, she also stated that not enough is being done to make this possible.
"I have been to the summits where the refugee crisis is discussed, where deals are made. But I didn't see you there. I did not see you getting the opportunity to tell the world what you need to build a better future for yourselves, your family and your country," she said to the people in attendance. "We will not accept a world where decisions about our future are made in rooms girls cannot enter."
Malala, who was shot in the head in 2012 for advocating education of women, also expressed her concerns regarding the Kenyan government's plans to shut down the camp and the effect it would have on the education of girls currently residing there. Speaking to Associate Press, she said the move would create "a generation lost".
"They should not be forced to move," she said. "As we all know the camp is going to be closed down soon, so I want to make sure that these girls don't become a generation lost and there are alternative facilities for them to continue with their education."
She urged Kenyan President Uhuru Kenyatta to reconsider the plan that was first announced in May.