Malaysia Airlines Flight May Have Disintegrated Mid-Air say Senior Investigators
Aviation Expert William Waldock: Something very sudden and very violent happened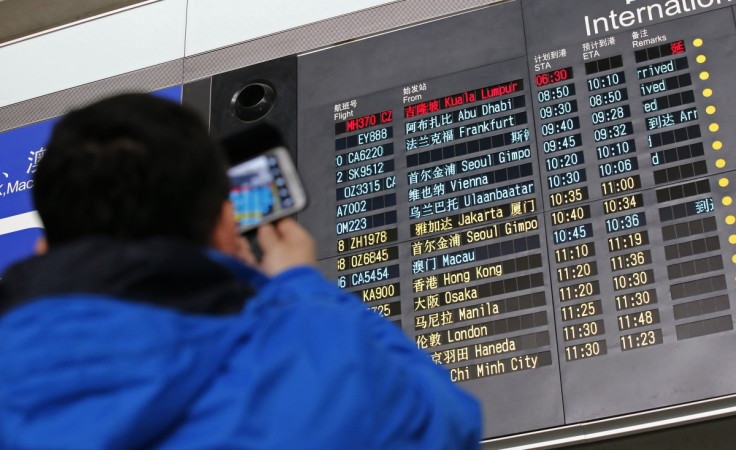 Investigators are examining the possibility that the missing Malaysian Flight MH370 disintegrated mid-air, after parts of the plane door and tail have been discovered.
The flight was declared missing 90 minutes after it was due to land. There have been no sightings of the 227 passengers and 12 crew on board.
A Vietnamese search team found debris from the flight close to Vietnam, around 50 miles from south-west of Tho Chu Island.
The discovery is the first major breakthrough in the search for the missing aircraft, the disappearance of which has confounded investigators.
A senior source involved in the investigation said: "The fact that we are unable to find any debris so far appears to indicate that the aircraft is likely to have disintegrated at around 35,000 feet."
Experts believe the pilots had no time to make a distress call, indicating either a sudden break-up of the plane or something that caused the flight to descend into a sudden, steep dive.
The lack of an emergency call by the pilots has also fuelled fears that the flight, which was carrying fuel for 7.5 hours when it disappeared, was brought down as a result of a terrorist attack.
A leading aviation safety expert has said it is "extraordinary" that the pilots of a missing Malaysia Airlines plane carrying 239 people did not make a distress call.
Flight Global's operations and safety editor David Learmount said the Boeing B777-200 aircraft would have been cruising at about 35,000 feet when it lost contact over the South China Sea, giving the pilots 'plenty of time' to report any technical problems.
"Something happened and the pilots did not tell anyone. Why? It's a good question. It's extraordinary the pilots failed to call because they had plenty of time to. Unless there was a bomb on board but there has been no evidence of that."
The failure to locate the plane so far was not unusual, he added, with investigators taking two years to find the missing Air France 447 plane.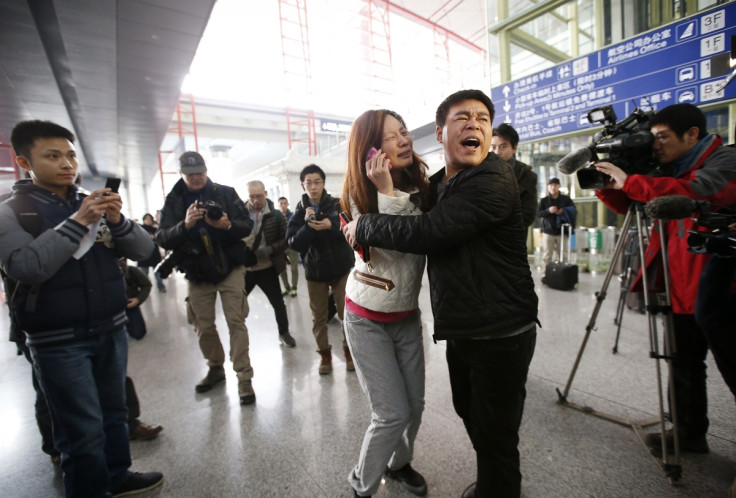 However, Learmount admitted he was 'puzzled' why authorities had not divulged a more accurate location of where the aircraft went missing. They may not know precisely but they know pretty accurately," he said.
Lai Xuan Thanh, director of Vietnam's civil aviation authority, said the plane was over the sea and bound for Vietnamese airspace, but air traffic officials in the country were never able to make contact.
MAS Operations Control Vice President Fuad Sharuji said: "We tried to call this aircraft through various means."
Rodzali Daud, Chief of the Malaysian Air Force said that radar indicated the missing plane may have turned back before it crashed.
"What we have done is actually look into the recording on the radar that we have and we realised there is a possibility the aircraft did make a turn back,' he said.
"It couldn't possibly be in the air because it would have run out of oil by now," Shukor Yusof, an aviation analyst at S&P Capital IQ, said. "It's either on the ground somewhere, intact, or possibly it has gone down in the water."
Retired American Airlines captain Jim Tilmon told CNN that "it doesn't sound very good," as the search continued for the missing jet.
"The route is mostly overland, which means there would be plenty of radars and radios to contact the plane. I've been trying to come up with every scenario that I could just to explain this away, but I haven't been very successful."
William Waldock, who teaches accident investigation at Embry-Riddle Aeronautical University in Arizona, said the lack of an emergency call from the pilots "suggests something very sudden and very violent happened."
Scott Hamilton, managing director of aviation consultancy Leeham Co, added: "Either you had a catastrophic event that tore the airplane apart, or you had a criminal act. It was so quick and they didn't radio."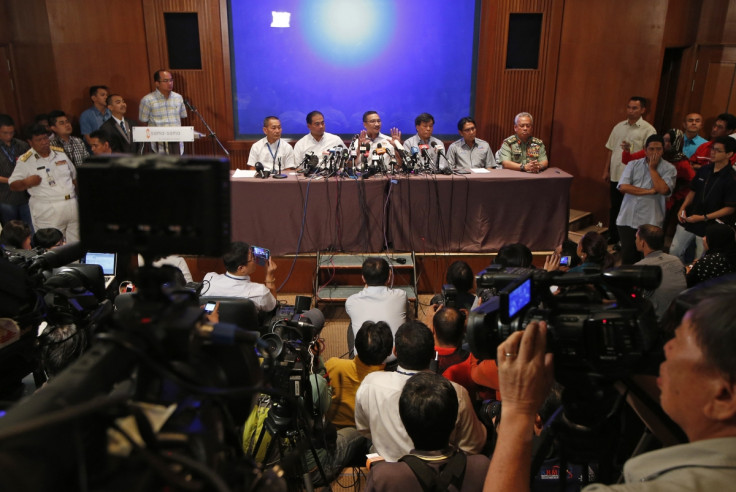 Thailand's lax airport security has been the focus of criticism after it was discovered that up to four passengers may have boarded the Malaysia Airlines flight using stolen passports, adding to fears that the passengers were victims of a terrorist attack.
Malaysian Security officials revealed they had footage of two passengers travelling using passports stolen in Thailand, making their way through Kuala Lumpur passport control to the aircraft.
The passengers being checked had all bought their tickets through China Southern Airlines and were purchased together in Thai baht at identical prices and issued together.
The passports were used to buy tickets in the names of Italian Luigi Maraldi and Austrian Christian Kozel on March 6, 2014, and issued in the Thai city of Pattaya.
Maraldi told investigators that his passport was stolen while he was on holiday in July last year on the island Phuket.
The owner of the other stolen passport was Austrian citizen Christian Kozel, 30, whose name also appeared on the passenger manifest.
Interpol said it was now investigating all other passports used to board flight MH370 and was working to determine the 'true identities' of the passengers who used the stolen passports.
'Whilst it is too soon to speculate about any connection between these stolen passports and the missing plane, it is clearly of great concern that any passenger was able to board an international flight using a stolen passport listed in Interpol's databases,' Interpol Secretary General Ronald Noble said in a statement.
"This is a situation we had hoped never to see. For years Interpol has asked why should countries wait for a tragedy to put prudent security measures in place at borders and boarding gates," he added.
U.S. officials confirmed they have dispatched a team of safety experts including FBI agents to Southeast Asia to assist in the investigation of the Boeing 777.
Foreign Secretary William Hague confirmed that the UK had offered assistance with investigations. He said it was 'too early to speculate' on the significance of the presence on the flight of up to four passengers with suspect identities.
"It is a terrible tragedy and our thoughts are with the families and loved ones of people awaiting for definitive news. We have offered any assistance that we can give to the Malaysian authorities and of course we have been checking up on whether any British nationals were involved. We are not aware of any at the moment but we will continue that checking."
"The UK will assist the Malaysian authorities in any way we can with any investigation if it is relevant to do so in any way," he added.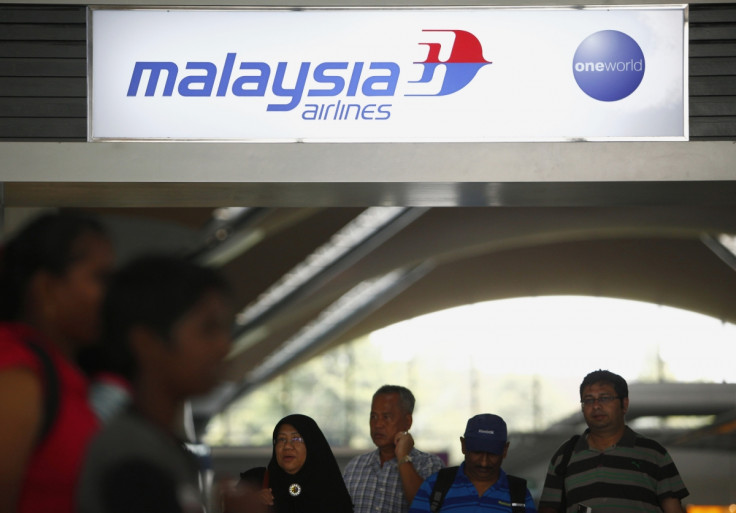 Malaysian Prime Minister Najib Razak said search operations in an area about midway between Malaysia and Vietnam's southern coast were being intensified.
Transport Minister Hishamuddin Hussein said: "We are doing everything in our power to locate the plane. We are doing everything we can to ensure every possible angle has been addressed."
"We are looking for accurate information from the Malaysian military. They are waiting for information from the Vietnamese side," he said.
Malaysian Airlines has confirmed the majority of those on board are from Malaysia and China, with three Americans, two Canadians and seven Australians and passengers from France.
Chinese state media said 24 Chinese artists and family members, who were in Kuala Lumpur for an art exchange program, were also on board the flight.
The pilot of the passenger plane is Captain Zaharie Ahmad Shah, a 53-year-old Malaysia who joined the airline in 1981 and had clocked up over 18,000 miles.
His co-pilot was 27-year-old First Officer Fariq Ab. Hamid, also from Malaysia, who joined the airline in 2007.
If the aircraft has crashed, and all the passengers and crew are killed, it would the deadliest aviation incident since November 2001.
© Copyright IBTimes 2023. All rights reserved.