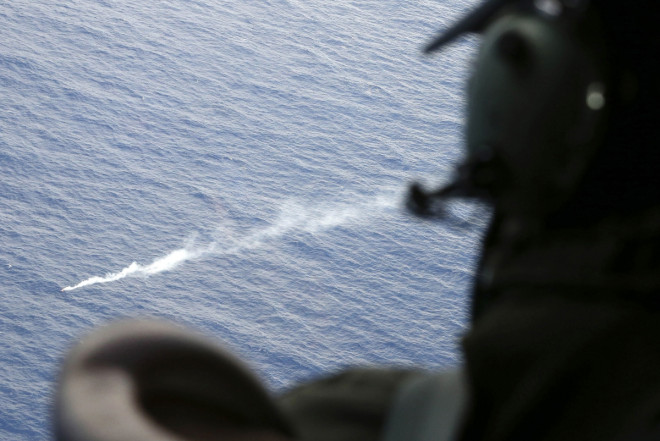 Australian authorities are sending mixed signals over the latest developments in the hunt for the black box of the Malaysia Airlines flight MH370 even as unconfirmed reports suggesting the flight data recorder has been found are doing the rounds.
Australian Prime Minister Tony Abbott has said the searchers are "very confident" that the acoustic pings from the southern Indian Ocean are from the black box of the missing airliner and the crew is closing in on the exact location.
"It's been very much narrowed down because we've now had a series of detections, some for quite a long period of time. Nevertheless, we're getting to the stage where the signal from what we are very confident is the black box is starting to fade," Abbott told reporters in Beijing.
"We are hoping to get as much information as we can before the signal finally expires."
The Australian premier, who will be meeting Chinese president Xi Jinping shortly, said he was not divulging more information because of respect for the relatives of the Chinese passengers.
Meanwhile, the Joint Agency Coordination Centre (JACC), which is leading the search operations, has said in its latest press statement that no major breakthrough has been achieved.
Air Chief Marshal Angus Houston (Retd), the chief of the search activities, said: "The Australian Joint Acoustic Analysis Centre has analysed the acoustic data and confirmed that the signal reported in the vicinity of the Australian Defence Vessel Ocean Shield is unlikely to be related to the aircraft black boxes."
In all, the Australian vessel had detected five acoustic pulses, but experts have said the last one is unrelated.
The Boeing 777 passenger aircraft, with 239 people on board, went missing on 8 March while it was flying from Kuala Lumpur to Beijing. Neither the jetliner nor its debris has been found so far although authorities now believe the airliner crashed in the southern Indian Ocean.
Authorities are racing against time as the battery life of the flight data recorder runs out in 30 days.