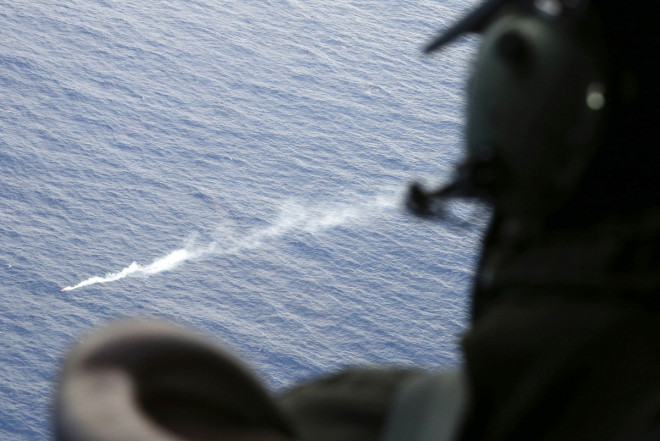 Australian search teams scouring the Indian Ocean for clues to the whereabouts of missing Malaysia Airlines Flight MH370 are confident they are homing in on the debris site after picking up fresh signals believed to be from the aircraft's black box.
The Joint Agency Coordination Centre said another signal has been detected by a navy aircraft in the same area where other underwater signals were heard earlier this week.
Air Chief Marshall Angus Houston said that sound-locating buoys dropped by a P-3 Orion aircraft heard a "possible signal" that could have come from a manmade source.
"The acoustic data will require further analysis overnight," Houston said.
Fourteen aircraft and 13 ships are searching a 57,923 sq km area - roughly three times the size of Wales - for the Boeing 777. It is the smallest designated search area since the hunt began.
Four signals consistent with those emitted by a black box have been picked up.
Houston has said he is "optimistic" that the teams will find the aircraft in the "not too distant future". He added that they were looking "in the right direction".
Malaysia Airlines MH370 disappeared on 8 March, with 239 passengers and crew on board. It was en route from Kuala Lumpur to Beijing when it lost contact with air traffic controllers.