Malaysia Airlines Flight MH370: Fake Passport Passenger Delavar Syed Mohammed Reza was 'Headed to Sweden' for Asylum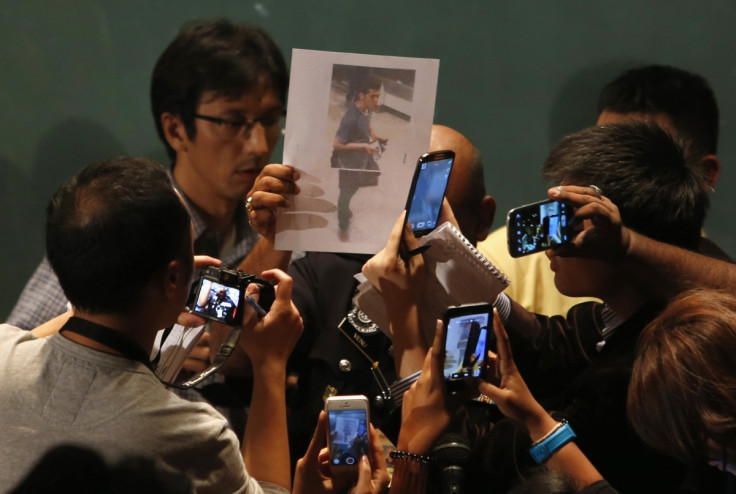 One of the passengers travelling on Malaysia Airlines flight MH370 with a stolen passport was headed to southern Sweden to seek asylum, according to his relative.
"It's a man from Iran who was seeking asylum in Malmö," the passenger's Swedish relative told the country's Aftonbladet newspaper.
"I am completely certain that he was on the plane. No one has managed to get into contact with him since the accident."
Interpol chief Ronald Noble has identified the second man as Delavar Syed Mohammed Reza, hours after the first man was named as Pouria Nour Mohammed Mahread.
A picture showed Mahread, 19, and Reza, 29, boarding the Malaysia Airlines flight at the same time.
Noble said the pair travelled to Kuala Lumpur on their Iranian passports, then apparently switched to stolen Austrian and Italian documents.
The two men bought their plane tickets in Thailand and entered Malaysia together, authorities said.
"Someone has reported that a distant relative was probably on the plane. We have compiled a missing person report and have sent it to Interpol, which will take over the matter," Gothenburg policeman Torbjörn Edvinsson said.
Malaysian police have dismissed the possibility that the two passengers using stolen passports were members of a terrorist group.
The passports were reported missing a year ago by Luigi Maraldi and Christian Kozel respectively.
The one-way tickets under those names were issued by a travel agency in Pattaya, eastern Thailand. The agency made the bookings through a China Southern Airlines office in Bangkok.
According to the Financial Times, the owner of the agency, Benjaporn Krutnait, booked the tickets through a business contact known only by the name of "Mr Ali".
© Copyright IBTimes 2023. All rights reserved.