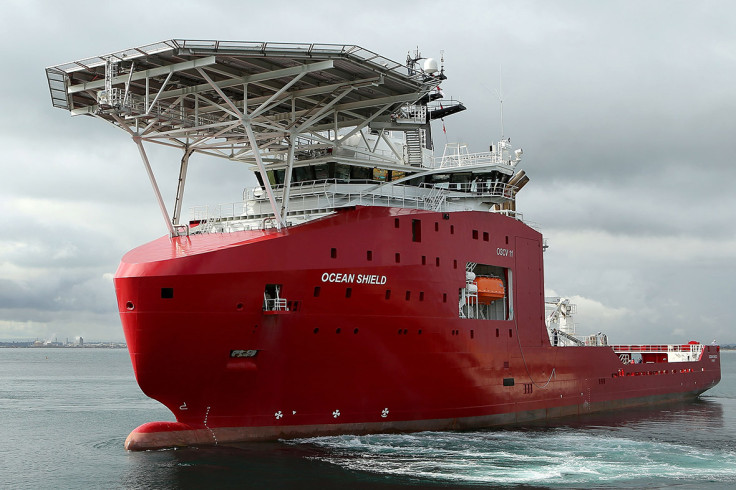 With still no trace of the Malaysia Airlines flight MH370 in the Indian Ocean search zone, the hunt is to be widened over a larger area spanning 60,000 sq km (23,166 sq miles) in the ocean.
This is the approximate last known location of the vanished aircraft according to Inmarsat data analysis.
A senior US navy officer had earlier said that the pings detected by the pinger locator towed by Australia's Ocean Shield could have originated from the vessel itself.
"Our best theory at this point is that [the pings were] likely some sound produced by the ship [the Ocean Shield] ... or within the electronics of the towed pinger locator," Michael Dean, US Navy's deputy director of ocean engineering, told CNN.
However, his comments were later dismissed as "speculative and premature" by the US Navy, even though the Australian Transport Safety Bureau [ATSB] refrained from commenting on the ongoing investigations.
"We are still very confident that the resting place of the aircraft is in the southern [Indian] Ocean and along the seventh ping line [as estimated by Inmarsat]," Warren Truss, Australia's deputy prime minister, told parliament in Canberra.
The Chinese ship Zhu Kezhen will now conduct an extensive mapping of the seabed and survey the ocean depth relative to sea level in an area prescribed by the ATSB.
The mapping will take three months after which a private contractor is scheduled to begin searching the area over a period of 12 months.
Experts say that plane's wreckage could possibly be settled in an area deeper than what was assessed by the underwater vessel, Bluefin-21, and that other assets might be deployed for the next phase of search.
"It's a pretty straightforward case of trying to find a needle in a very big haystack," Peter Marosszeky, an aviation lecturer at the University of New South Wales in Sydney, was quoted as saying by Bloomberg. "To locate anything on the sea floor is always very difficult."
The earlier acoustic signals from sea, on the basis of which the focal search area was determined, had not exactly matched with the black box frequency.
"The complexities surrounding the search cannot be understated," chief commissioner of the ATSB, Martin Dolan, said in a statement. "It involves vast areas of the Indian Ocean with only limited known data and aircraft flight information."
As many as 29 aircraft and 14 ships have already combed an area of 4.6 million sq km (1.77 million sq miles), in a multinational search operation to find the Kuala Lumpur-Beijing jumbo jet which mysteriously disappeared on 8 March, with 239 passengers on board.