Malaysia Airlines Flight MH370: Did Police Raid Chief Pilot's House?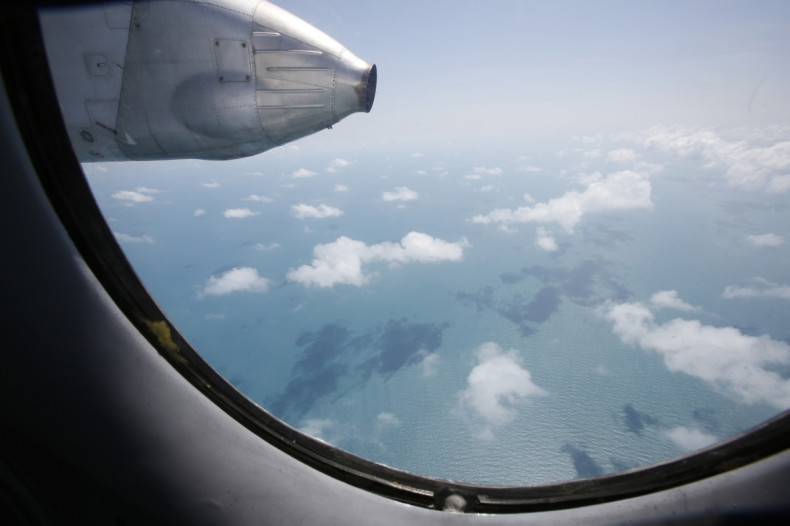 Malaysian police allegedly visited the home of the captain of Malaysian Airlines' missing flight MH370 as the search for the plane continued for a sixth consecutive day.
The flight, a Boeing 777, with 239 people onboard is yet to be found. The plane's chief pilot, Capt. Zaharie Ahmad Shah, has more than 18,000 hours of flying experience in his 20-year career span.
The police sources confirmed their officers visited Shah's house but said they had only questioned his family and no raid was carried out, Australian news website news.com.au reported.
The police said that they went to Shah's home for a routine investigation and to look for any underlying mental or psychological issues.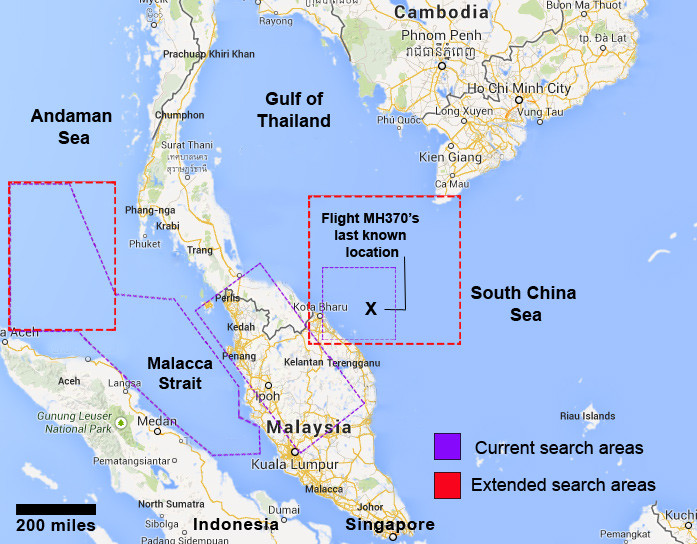 Malaysia Airlines Flight MH370 Crash Map
As part of the investigation into the mysterious disappearance of flight MH370, authorities are reportedly studying the behavioural pattern of each passenger and crew member through their CCTV footage while boarding the flight.
Police said that they were probing the cause of the missing airline by considering four possibilities, including hijack, sabotage and the personal and psychological state of each person on board.
MH370 Pilots Under Scrutiny
Pilots of the missing flight MH370 came under scrutiny following an interview given by a young South African woman to an Australian television network earlier this week.
The woman said that Shah's co-pilot, Fariq Abdul Hamid, 27, had invited her and other women into the cockpit of a flight he co-piloted from Phuket, Thailand to Kuala Lumpur in 2011, according to Free Malaysia Today.
However chief pilot Shah, 53, faces no such allegation and has been described as an aviation geek.
According to Shah's friends, he knew the ins and the outs of the Boeing 777 extremely well as he was always practising with a flight simulator of the plane he had set up at his home, Reuters reported.
Malaysian Airlines describes Shah as a "very seasoned pilot" with excellent track record.
FLIGHT MH370 FACTBOX
Flight MH370 took off from Kuala Lumpur International Airport en route to Beijing at 00:41 on Saturday 8 March (16:41 GMT Friday).
About 50 minutes later, the aircraft lost contact with air traffic control.
No distress call was made.
On board, there were 12 Malaysian crew members and 227 passengers from 14 countries. That included 153 Chinese and 38 Malaysians.
Two Iranian male passengers, Pouria Nour Mohammad Mahread and Delavar Syed Mohammad Reza, were travelling on fake passports. Neither had any apparent links to terrorist groups.
No debris from the plane has been found in the international search.
At least 10 countries, including China, the US and Singapore, were using a total of 42 ships and 39 aircraft to search for the missing plane in the South China Sea, the Malacca Strait and the Andaman Sea.