Malaysia Airlines MH17 Crash: Nine Britons Killed, Full List of Victims' Nationalities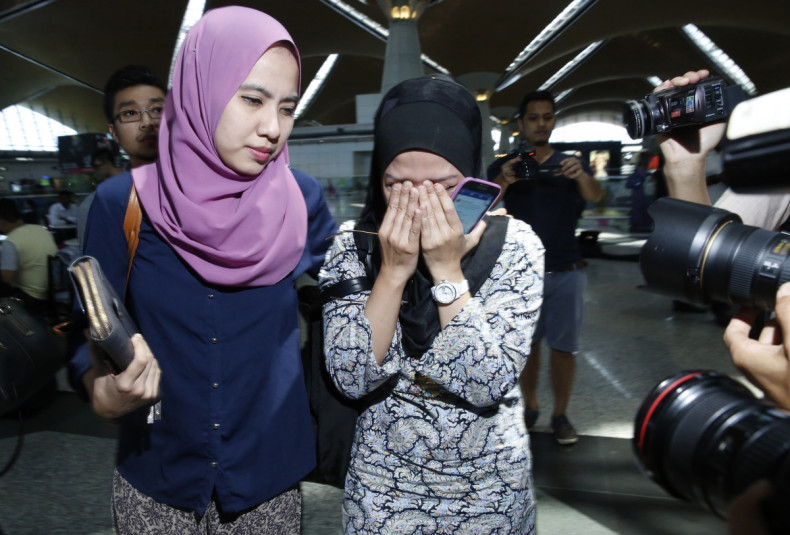 As opposed to their earlier statement, Malaysia Airlines released a media statement saying that flight MH17 that was shot down in strife-torn eastern Ukraine was carrying 298 people. This includes nine passengers from the UK and 154 Dutch nationals.
"There were 283 passengers and 15 crew members on board the plane," Malaysian Airlines vice-president Huib Gorter told AFP at a press conference at Amsterdam's Schiphol airport from where the ill-fated flight had taken off, reported The Rakyat Post.
According to their official website, 283 passengers of various nationalities boarded the flight, including three infants and 15 crew members of Malaysian nationality. Some of the nationalities of the passengers are yet to be determined.
As many as 154 passengers from the Netherlands, 43 from Malaysia, including 15 crew members and two infants, 27 Australians and one Canadian boarded the flight that was shot down by insurgents near the Russia-Ukraine border.
Around 41 passengers remained unidentified.
The list below provides the number of passengers and crew on the ill-fated flight based on their nationality:
Nationality Total
Netherland 154
Malaysia 43 (including 15 crew members and 2 infants)
Australia 27
Indonesia 12 (including 1 infant)
United Kingdom 9
Germany 4
Belgium 4
Philippines 3
Canada 1
Unverified 41
Total 298
The official website read, "Our focus now is to work with the emergency responders and authorities and mobilize its full support to provide all possible care to the next-of-kin. Malaysia Airlines is deploying its "Go Team" to Amsterdam with a group of caregivers and volunteers to assist the family members of the passengers."
"Our thoughts and prayers are with all affected passengers and crew and their family members."
Malaysia Airlines is in the process of notifying the next-of-kin of the passengers and crew, the website said.