A Ukrainian villager has told how the body of a female passenger on Malaysia Airlines flight MH17 known only as 'Number 26', fell through her roof.
Inna Tipunova, 60, who lives in the village of Rassypnovye on the outskirts of Donetsk, said she wants to know about the woman, thought to be in her 50s, but she is yet to be identified by authorities.
Speaking to News Corp Australia, she said she had been visiting a friend when her son called to tell her a "bomb" had fallen through the roof of their home.
When she returned home, she saw blood smeared across the walls: "I want to know about her, who she was, her name, these things, but they just call her 'Number 26'.
"The police tell me this — 'we call her Number 26' — before they put all of her in a black bag and carried her away. It took them a while to find all of her.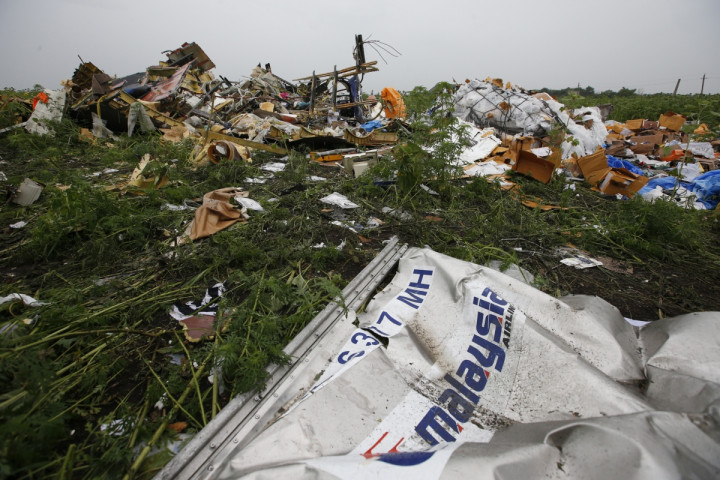 "She was only half a person but she was a woman, maybe in her 50s. But she was here with us in the house. We know the situation of war and are so aware of bombs dropping and we thought it was a bomb. But it was worse. I know this is all part of war, but it is very sad."
The MH17 Boeing 777 crashed about 60km from the Russian border in eastern Ukraine on 17 July, killing all 298 people on board. The crash site is currently being controlled by pro-Russian separatists accused of being responsible for shooting down the plane.
So far 251 bodies have so far been recovered from the site. However, reports suggest separatists are holding up the refrigerated trains carrying victims'remains, preventing them from being identified and returned to their families for burial.
Tipunova said the woman's body was not moved for some time, with other villagers having similar experiences: "Tell everyone how it is truthfully, everyone must know," she said. Another villager told how it was "raining humans", with 39 victims landing on the village.
Authorities have now collected DNA samples from the families of victims in order to identify their bodies. Police in the UK have asked for personal items belonging to the victims, while experts compile DNA, fingerprint and dental records.