These heartbreaking photos show children's toys and books lying among the wreckage of the downed Malaysia Airlines MH17 plane in a field in Ukraine.
The doomed flight was carrying 80 children, mostly Dutch, going away on holiday with their families. The Netherlands had 193 citizens on the flight, and there were 43 Malaysians and 27 Australians.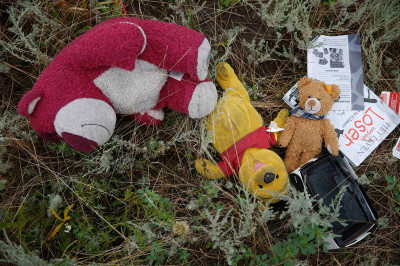 There have been reports of pro-Russian separatists allegedly tampering with the dead and their luggage, robbing the bodies.
A UN resolution demands that armed groups who control the crash site do not disturb debris, belongings or victims' remains.