Malaysia Airlines MH17: Victims' Bodies to be Flown to Netherlands for Identification
Identification process of bodies likely to be lengthy.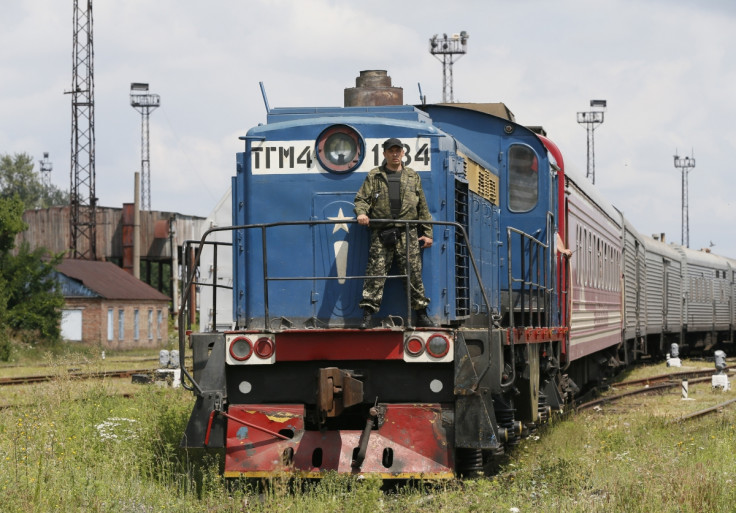 The bodies recovered from the site where Malaysia Airlines flight MH17 crashed are set to be flown from eastern Ukraine to the Netherlands for identification.
On the first leg of the journey, the remains were taken by refrigerated train from the rebel-held territories in Donetsk to the city of Kharkiv. The train, containing about 200 body bags, arrived in Kharkiv - controlled by Ukrainian government forces - on 22 July.
The corpses will be flown to the Netherlands later in the day. The Dutch government has declared a day of mourning for the victims.
"Screening is being done and the bodies are being kept in boxes before put into a C130 military aircraft to Amsterdam," said Malaysia's health ministry official Hisham Abdullah. Malaysian forensic experts are also expected to accompany the bodies.
The first set of bodies is to arrive in Eindhoven at about 16:00 local time (14:00 GMT). The Dutch prime minister and members of the royal family are scheduled to be at the airport.
The identification process will be lengthy and is likely to take weeks, if not months.
Search teams are continuing to comb the crash site in an attempt to find the remaining bodies. Meanwhile British experts are to analyse the flight recorders for clues about the downing of the plane, which crashed while passing through Ukrainian airspace on 17 July.
"The black boxes will... be flown to Farnborough, United Kingdom, accompanied by Malaysian experts and other members of the international investigation team," said Malaysian Transport Minister Liow Tiong Lai.
"Following the agreement, Prime Minister Najib Tun Razak brokered with rebel leaders [in eastern Ukraine], Malaysia has taken custody of flight MH17's black boxes. As the Prime Minister said, they will be passed to the international investigation team for analysis."
In a separate development, an anonymous American official said the plane, which was travelling from Amsterdam to Kuala Lumpur and carried 298 people, is likely to have been shot "by mistake".
© Copyright IBTimes 2023. All rights reserved.