MH17 Evidence Tampering Fears: Cockpit Was 'Hacked Into', Says OSCE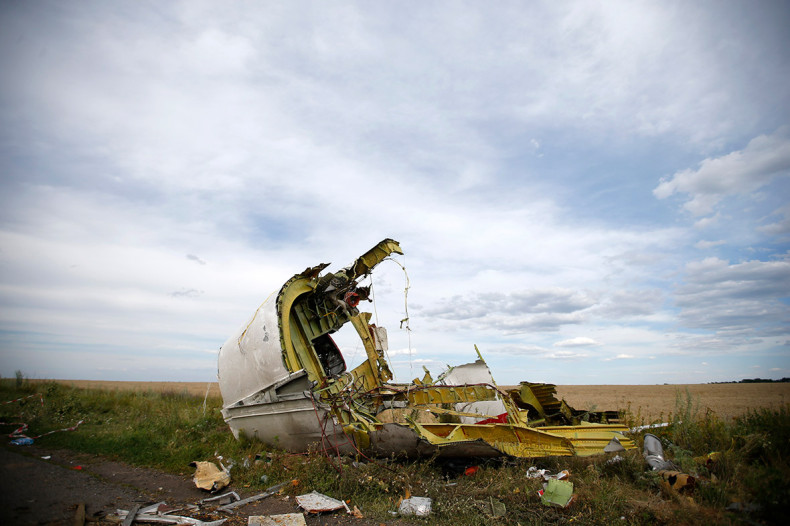 European monitors say pieces of the Malaysia Airlines plane that was allegedly shot down in eastern Ukraine have been moved and "hacked into", adding to fears that pro-Russian rebels have been tampering evidence.
Officials from the Organisation for Security and Co-operation in Europe at the scene said that they saw uniformed men cutting into the Boeing 777's cockpit and part ofthe first-class cabin with a diesel-powered saw two days ago.
Other pieces were also later changed or moved, OSCE spokesman Michael Bociurkiw said.
"[They tampered with] major pieces, I'm looking at the tailfin ... they do look different than when we first saw them, in that they have been cut into," Bociurkiw told the BBC world service. "One main cone section has been almost split in half."
Bociurkiw said it was also possible that the cutting was done as a legitimate attempt to reach bodies stuck inside the plane, but it was initially impossible to identify who was carrying out that work.
OSCE said that three groups of experts - Ukrainian, Dutch and Malaysian - are now operating at the scene, access to which has improved since they first arrived.
MH17 crashed in an area under the control of Kremlin-backed rebels fighting against the Ukrainian government.
Earlier Australian Prime Minister Tony Abbott described the handling of the MH17 plane crash site as "criminal", alleging there has been a "cover-up" concocted to hide crucial evidence about the downing of the Malaysian Airlines plane.
The West has accused pro-Russian rebels of using a surface-to-air missile system provided by Moscow to blow MH17 out of the sky. Russia and the rebels have denied this assertion.
After days of confusion, the insurgents have finally handed over the plane's black boxes to Malaysian authorities. British accident investigators are due to analyse the devices.