The man in charge of searching for missing Malaysia Airlines flight MH370 has admitted the doomed aeroplane could have taken any of 1,000 different routes before crashing into the sea.
Martin Dolan, the chief commissioner of the Australian Transport Safety Bureau (ATSB), said his team faced an "intimidating" and "unprecedented" challenge as the latest stage of the search, costing £29.5m, launches later this month and is expected to last a year.
The Beijing-bound flight from Kuala Lumpur disappeared off the radar after veering off course, in what has been described by investigators as a "deliberate act" on March 8 and crashed into the southern Indian Ocean -- carrying 227 passengers and 12 crew. No wreckage of the aircraft has been found nor has its black box been located.
Dolan told the Telegraph: "There is an infinite possible number of tracks that the aircraft could have flown along, but for practical purposes there are about 1,000... from the point of its turning south."
Investigators are convinced the plane crashed into the southern Indian Ocean along a 2,485-mile (4,000km) curve known as the seventh arc. But they were still unable to locate exactly where along that curve Flight 370 could be.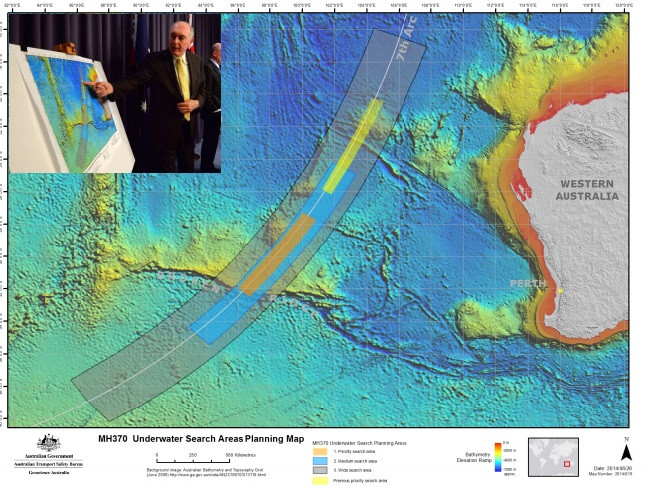 "At one point we had them all more or less agreeing on the same area. We are now finding with the slight change in the assumptions about the data that we can't get full agreement. So we are going to have possible two areas of primary focus," said Dolan.
It comes as new data emerged that traced a satellite call made from ground staff to the aircraft indicating the plane turned south earlier than expected.
Australia's Deputy Prime Minister Warren Truss last month said: "After MH370 disappeared from the radar, Malaysia Airlines' ground staff sought to make contact using a satellite phone. That was unsuccessful.
"But the detailed research that's being done now has been able to... trace that phone call and help position the aircraft and the direction it was travelling."
Objects detected on ocean floor
In recent weeks, mapping an area of 60,000sq km had led to a "range of priority areas" that uncovered a series of "hard" objects on the ocean floor. But Dolan said they appeared to be geological formations rather than have any connection to flight MH370.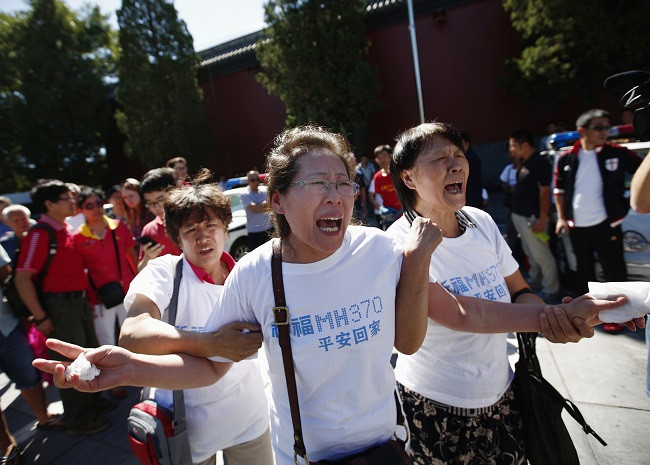 "We haven't seen anything that very clearly looks like aircraft wreckage or wreckage of any sort," he said.
When asked if he could guarantee the plane's wreckage could be found, Dolan said: "I'd like to be that confident, but this is unprecedented. I don't want to raise the hopes of the families of the people who were lost in this accident and then dash them again. I don't want to create a false hope.
"But I don't want them to write it off either, because we do think we have a reasonable prospect. We just don't have a guarantee."
Search vessels
A vessel called Go Phoenix, will commence the operation on 22 September using "next generation sonar synthetic aperture" equipment.
The Dutch vessel Fugro Discovery' will join the mission on 13 October followed by Fugro Equator in early November. Both vessels will use "deep tow" instruments, equipped with side-scan sonar.