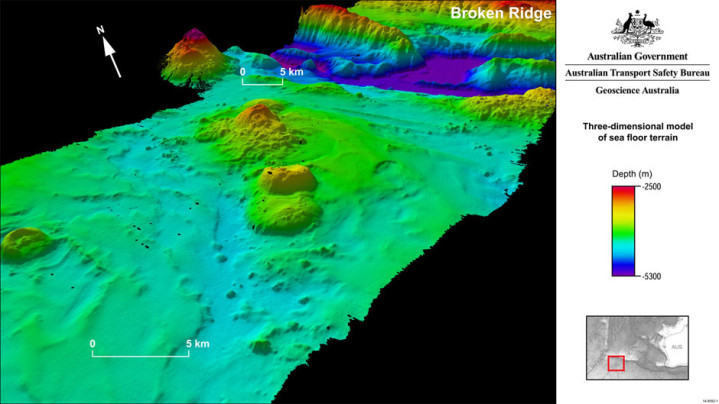 The next phase of the search for missing Malaysia Airlines flight MH370 has begun in the southern Indian Ocean.
The GO Phoenix has arrived with its specialised sonar technology in a bid to solve one of the world's biggest aviation mysteries.
The Kuala Lumpur-Beijing flight, which was carrying 239 passengers, vanished from radar after it veered off course on 8 March.
Despite multiple searches to hunt for the Boeing 777 no wreckage of the plane has ever been found.
Investigators using satellite data, believe it crashed along what has now become known as the "Seventh Arc" – a 23,000sq mile search area - of the Indian Ocean, around 1,100 miles west of Australia.
The crews on the Phoenix, will use sonar, video cameras and jet fuel sensors to hunt for any sign of the plane. They will be joined by survey ships, the Fugro Discovery and the Fugro Equator, later this month.
The head of Australia's transport safety agency, which is leading the search, said he was "cautiously optimistic" the next phase would find the plane.
"Cautious because of all the technical and other challenges we've got, but optimistic because we're confident in the analysis," Martin Dolan, chief commissioner of the Australian Transport Safety Bureau, told the Australian Broadcasting Corporation.
"But it's just a very big area that we're looking at."
Three-dimensional maps showing mountains and volcanoes on the sea bed are seen as crucial to the search effort.
"You can imagine if you're towing a device close to the sea floor, you want to know if you're about to run into a mountain," said Stuart Minchin, chief of the environmental geoscience division at Geoscience Australia.
Dolan said they will continue the hunt for the airliner as the families of the 239 victims on board "deserve an answer".
"We will give it every possible effort and we think our efforts will be really good – but there's no guarantee of success."