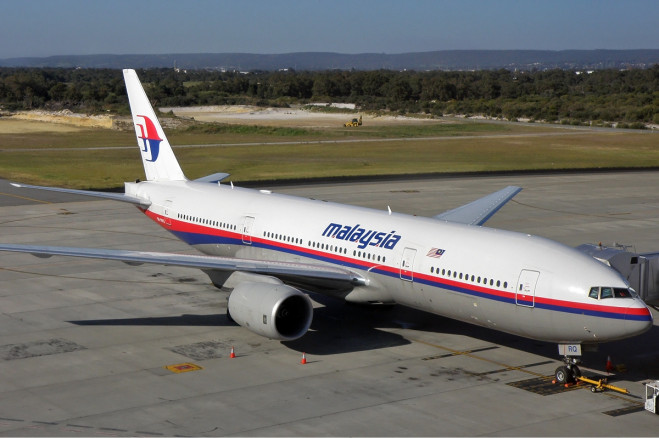 A British sailor has filed a report with Australian authorities stating she saw a burning Boeing 777 near Thailand on the morning Malaysia Airlines MH370 disappeared.
Katherine Tee, who was sailing across the Indian Ocean from Cochin, India, to Phuket with her husband Marc Horn, said she saw what looked like an aircraft on fire crossing the night sky, with a plume of black smoke trailing behind it.
Tee, 41, was alone on the deck of the couple's yacht in the early hours of 8 March.
"I was on a night watch. My husband was asleep below deck and our one other crew member was asleep on deck," she told Thailand's Phuket Gazette.
"I saw something that looked like a plane on fire. That's what I thought it was. Then, I thought I must be mad. It caught my attention because I had never seen a plane with orange lights before, so I wondered what they were."
"I could see the outline of the plane, it looked longer than planes usually do. There was what appeared to be black smoke streaming from behind it."
Posting on the sailing website Cruisers' Forum, Tee said the aircraft passed from port to starboard, which would have been approximately north to south.
"Since that's not something you see every day, I questioned my mind. I was looking at what appeared to be an elongated plane glowing bright orange, with a trail of black smoke behind it."
According to Tee, two other aircraft were flying in the opposite direction above the burning jet.
"There were two other planes well above it -- moving the other way -- at the time. They had normal navigation lights. I remember thinking that if it was a plane on fire that I was seeing, the other aircraft would report it."
She filed a report on Sunday to the Joint Agency Coordination Centre (JACC), the Australian government agency running the search for the missing airliner.
Although the couple arrived in Phuket on 10 March, Tee did not alert authorities to the sighting at the time as she had been experiencing marital problems and feared being mistaken.
"So when we hit land everyone was talking about the missing plane and asking if we'd seen anything," she explained. "Since I doubted what I saw and was emotionally in a bad way, I brushed over what I thought I'd seen."
However after seeing a report last weekend that a Chinese ship involved in the ongoing search for the jet in the southern Indian Ocean had developed technical problems, she and her husband began to review their sailing logs.
"That is when we checked our GPS log and realised that perhaps I really did see it," Tee said, as quoted by the Times.
The couple discovered that their yacht was in the vicinity of one of MH370's projected flight paths on the night it disappeared while flying from Kuala Lumpur to Beijing.
"This is what convinced me to file a report with the full track data for our voyage to the relevant authorities," Tee said.