Missing Malaysia Airlines flight MH370 plunged into the ocean in a 'death dive', according to new evidence.
Further analysis of the Boeing 777 wing flap, washed ashore in Tanzania, revealed it was not deployed at point of impact, eliminating suggestions the aircraft with 239 passengers on board could have made a controlled landing.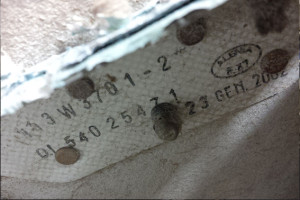 Peter Foley, the head of the Australian Transport Safety Bureau (ATSB), reportedly told Australian Associated Press (AAP): "The rate of descent combined with the position of the flap — if it's found that it is not deployed [which since has] — will almost certainly rule out either a controlled ditch or glide.
"If it's not in a deployed state, it ­validates, if you like, where we've been looking."
It confirms previous analysis of the automated flight signals that the doomed aircraft could have dropped from a height of 35,000ft at a speed of up to 20,000ft a minute before crashing into the sea.
The ATSB has led the A$180m ($134.9m, £103.8m) search, over 120,000km sq of sea floor, since the aircraft disappeared on 8 March 2014.
Despite the recent findings of the pieces of debris said to be connected to the missing aircraft in Reunion Island near Madagascar and Tanzania, no confirmed trace of the aircraft has ever been found.
It follows continuing allegations that Captain Zaharie Ahmad Shah purposely veered the plane off course while on its way to Beijing. Malaysian officials admitted for the first time last month that data from Shah's flight simulator at his home in Kuala Lumpur included a flight path to the southern Indian Ocean.
Malaysian transport minister Liow Tiong Lai told the local press : "Until today, (6 August 2016), this theory is still under investigation. There is no evidence to prove that Captain Zaharie flew the plane into the southern Indian Ocean.
"Yes, there is the simulator but the (route) was one of thousands to many parts of the world. We cannot just base on that to confirm (he did it)."
It has also been reported Captain Shah was separated from his wife Faizah Hanun although they still lived together at the time of the tragedy. According to Mail Online, her comments are said to be included in an interim report due to be released on the missing aircraft.
More than 50 lawsuits from grieving families have been filed against Malaysia Airlines who are seeking compensation for the deaths of their loved-ones.