Authorities in Malaysia have finally confirmed that the pilot of the doomed flight MH370, which went missing two years ago, had a practice route towards the southern Indian Ocean on his home simulator. However, the country's Transport Minister said that this does not prove that pilot Zaharie Ahmad Shah deliberately drowned the plane into the ocean.
The flight path found on Shah's simulator was very similar to the off-course route that the Beijing-bound plane is believed to have taken on the fateful day when it disappeared. This was first reported by New York magazine last month, but authorities in Malaysia had so far dismissed the report.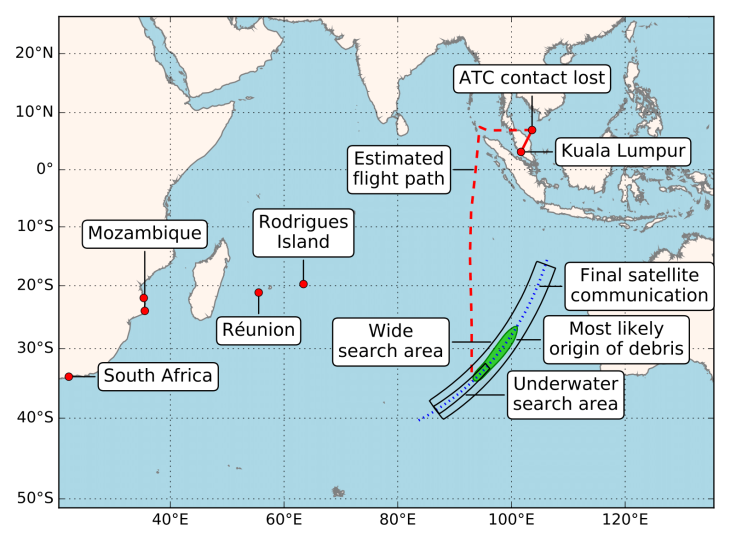 An air crash expert had recently claimed that analysis of a wing part of the Boeing 777 found on Reunion Island in 2015 showed that the plane was glided into the ocean, contrary to theories about the flight – carrying 239 passengers and crew members – crashing into the ocean after fuel exhaustion. However, commenting for the first time on the deepening controversy surrounding the pilot, transport minister Liow Tiong Lai told reporters on Thursday (4 August) that investigations into the plane's disappearance is underway and that they are yet to find evidence to confirm that "Captain Zaharie flew [the plane] to the Indian Ocean".
"Yes, there is a simulation... shows [flights] to many parts of the world, but it is one of many," Liow was quoted by the Wall Street Journal as saying. He added that with "thousands" of such flight paths on Captain Shah's home simulator, it was not fair to conclude that he deliberately flew the plane into the ocean.
Liow said that French authorities were "still conducting investigation and further verification of the flaperon [the wing part] pending some documentation and information from several authorities, including Boeing."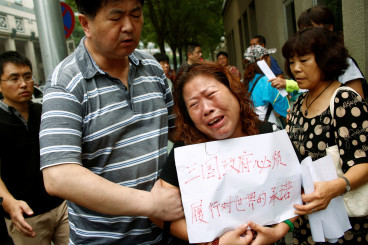 Australia's Joint Agency Coordination Center, which is overseeing the search for the missing plane in the southern Indian Ocean, had previously confirmed reports about the suicide flight path on Zaharie's flight simulator.
Australian Transport Safety Bureau, in its update on the ongoing search had said on 3 August that more than 110,000sq km of the seafloor has been searched so far of the designated 120,000 sq km. Australian authorities are hopeful that the plane would be located in the remaining area.
Pieces of debris from the missing plane have been found by some tourists along beaches of Madagascar, Reunion Island and Mauritius – which are located far away from the designated search area. Much to the dissatisfaction of the families of the victims, Malaysia, Australia and China have agreed that they will suspend the search after the earmarked seafloor is scoured, unless they achieve a major breakthrough.