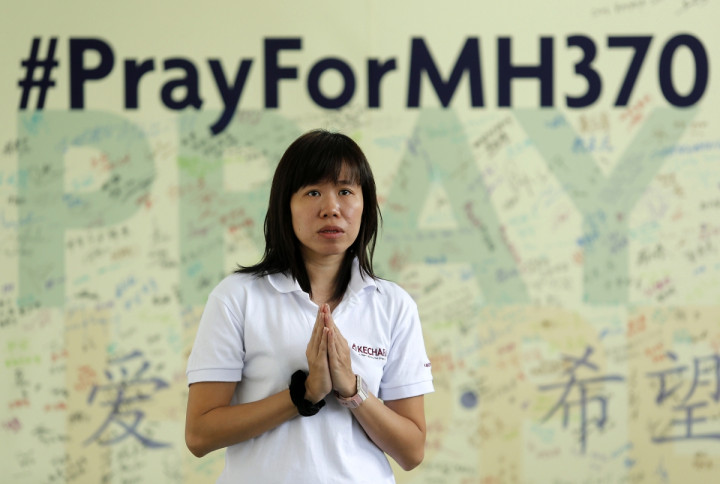 As the search for missing Malaysia Airlines flight MH370 continues, families of missing passengers have started to receive compensation payments.
Six Malaysian families and one Chinese family have received $50,000, (£30,000), according to the country's deputy foreign minister Hamzah Zainudin.
Insurers are assessing claims of 40 more Chinese families, who are entitled to claim up to $175,000 (£103,000) each.
Malaysia Airlines' insurer, a consortium led by Germany's Allianz, is making the payments.
A group of families have launched a $5m whistleblower fund to get the truth behind the disappearance of the flight on 8 March.
Sarah Bajc, whose partner Philip Wood, 50, was on the flight, said: "There is no credible evidence that the plane s in the southern Indian Ocean, where planes, boats and a mini-sub have searched in vain for week.
"I'm convinced that somebody is concealing something."
A massive search in the Indian Ocean has failed to trace any wreckage of the plane, which had 239 people on board.
Australian authorities are preparing for the next phase of the search which has been narrowed to a 17,500 sq m area, known as the seventh arc, due to take place in August.
Negotiations between Australia and Malaysia have been continuing over the costs of the search.
Australia's transport minister Warren Truss declined to say whether the bill would be split equally, but the government expects to spend AUD90m (£49m) on the search by July 2015.