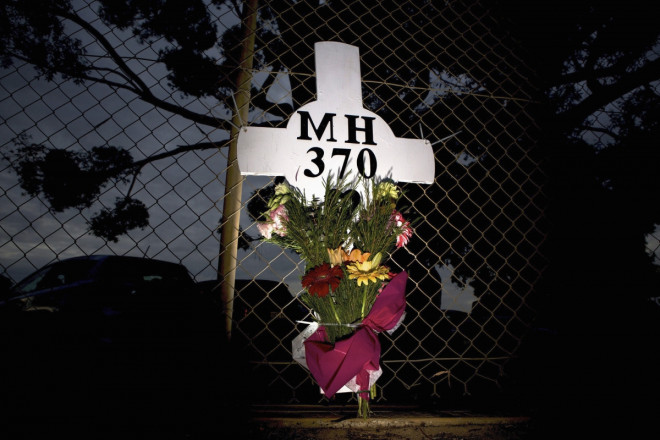 A prolific Hollywood producer has "guaranteed" that projects inspired by the tragedy of Malaysian Airlines Flight MH370 are already being worked on.
It has been over two weeks since the plane went missing during a flight to Beijing, and authorities are still yet to find the wreckage – though they know it to be somewhere in the southern Indian Ocean off the coast of Australia.
JC Spink, who produced The Hangover trilogy, We're the Millers and 2005's plane-set thriller Red Eye, told The Hollywood Reporter: "It's a shocking tragedy, but even so, I guarantee there are 50 different people working on 50 different projects that are either inspired by it or based directly on it right now."
No project based on the still-unfolding events has been officially announced as of yet, but recently pre-production on an Australian-produced horror film was put on hold due to the "uncomfortable similarities" its plot shared with real life events.
Ever the Hollywood professional, Spink sees the potential in a film based on the mysterious flight. "Clearly something more happened on that flight than we'll ever know," he adds. "And that's a great jumping-off point."
There has been fervent Interest in the flight – which couldn't be found for a fortnight after its last communication - since its last communication. 239 passengers and crew were on board, but none are thought to have survived the crash.
While it is known now that the plane crashed, what caused it remains a mystery.
Hollywood is no stranger to courting tragic events for their own gain. In 2006 – five years after the terrorist attacks of 11 September 2001 that inspired them – World Trade Center and United 93 were released.
It was only three months after the 2013 Boston Marathon bombing that the first project based on those events was announced, with The Fighter duo Eric Johnson and Paul Tamasy working on a script for Boston Strong.
Alex Heineman, who produced plane-set Liam Neeson thriller Non-Stop said: "I think people will wait to see what how it turns out. They say truth is stranger than fiction. And this story is so bizarre. No one knows what happened. Or maybe people do, and they're not saying what happened."
"I wouldn't chase a story like this -a true-life disaster story" he adds. "Because it's sad, and I don't want to be exploiting that kind of situation."