Malaysia has revoked the licence of the Islamic airline Rayani Air for not adhering to regulations. The Sharia-compliant operators can no longer run as a commercial airline.
The country's Department of Civil Aviation (DCA) has found that the Islamic carrier was flouting safety measures necessary for the Air Operator's Certificate subsequent to a lengthy investigation. An inquiry into the airlines' operations was launched in April 2016 suspending it for three months.
"Rayani Air can no longer operate as a commercial airline with effect from today [13 June]," said a statement from the Malaysian aviation body.
"Customers who have purchased tickets with Rayani Air but were not able to go on their journey may lodge a complaint with the company and seek a refund. In the event consumers are not able to obtain their refunds, they can file a civil suit for those refunds."
Rayani Air has two Boeing 737-400 aircraft in its fleet and it adhered to Islamic law since its launch in December 2015. All the female crew members wore hijab or Islamic headscarves and only "halal" food was served inside the planes. Besides, alcohol was banned.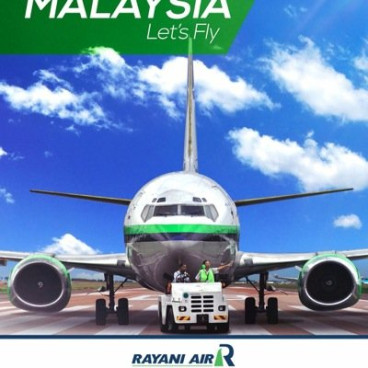 Responding to the government's ban, Ravi Alegandrran, the airline's owner said he would plead with the authorities for a "second chance". He said in a statement addressed to the media: "The revocations came at the peak of our negotiations with investors for the acquisition of equity in Rayani Air in realisation that the present owners and their management are no longer fit to revive the airline."
Rayani Air was considering the expansion of its operations both inside and outside Malaysia, and eventually wanted to include trips to Mecca as well. Prior to the revocation of the licence, the airline had faced other troubles including last-minute delays and cancellations due to pilots' strike.