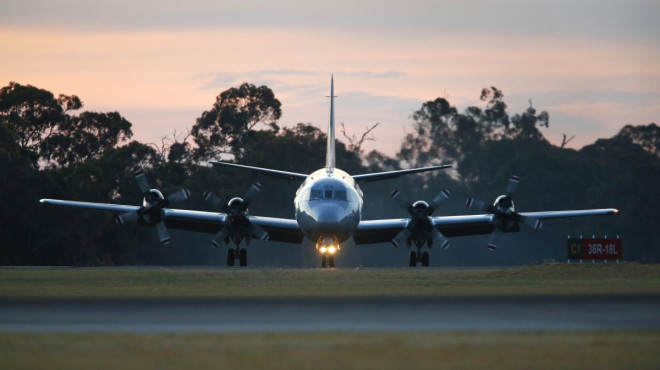 British satellite telecommunications company Inmarsat has confirmed it will offer a free, basic tracking service to passenger airlines across the globe.
The firm, whose satellites helped track the final route of missing Malaysia Airlines MH370, will offer the service to all 11,000 commercial passenger aircraft. All passenger planes are already equipped with Inmarsat satellite connection, which makes up almost 100% of the world's long-haul fleet.
The offer follows the disappearance of flight MH370 on 8 March. Similar efforts to improve flight tracking have stalled since the loss of Air France Flight 447 in 2009.
Chief Executive Rupert Pearce said: "In the wake of the loss of MH370, we believe this is simply the right thing to do. Because of the universal nature of existing Inmarsat aviation services, our proposals can be implemented right away on all ocean-going commercial aircraft using equipment that is already installed."
According to Inmarsat, the tracking service will carry positional information and would see a plane determine its location by using GPS. The data will then be transmitted along with speed, altitude and a heading every 15 minutes.
Chris McLaughlin told BBC News: "Our equipment is on 90% of the world's wide-body jets already. This is an immediate fix for the industry at no cost to the industry."
The news comes ahead of a conference on aircraft tracking held by the UN's International Civil Aviation Organisation (ICAO) in Montreal, Canada.
Along with the International Air Transport Association (IATA), ICAO are currently considering how to address the missing Malaysian plane.
The families of passengers on board MH370 have demanded the release of raw satellite data to solve the two-month-long mystery of the fate of the airliner. The next-of-kin of the passengers and crew of the Boeing 777 have formed Voice370, MH370 Victims Families and Crew Association, as reported by First Post.
In an open letter signed by family members from Malaysia, China, the United States, New Zealand and India, the group have urged the Malaysian government to disclose the Inmarsat data so it can be "subject to broader analysis by relevant experts".
Australian naval vessel Ocean Shield has also been deployed to an area of the southern Indian Ocean where the first "ping" was detected over one month ago, to launch the autonomous mini-sub Bluefin-21.