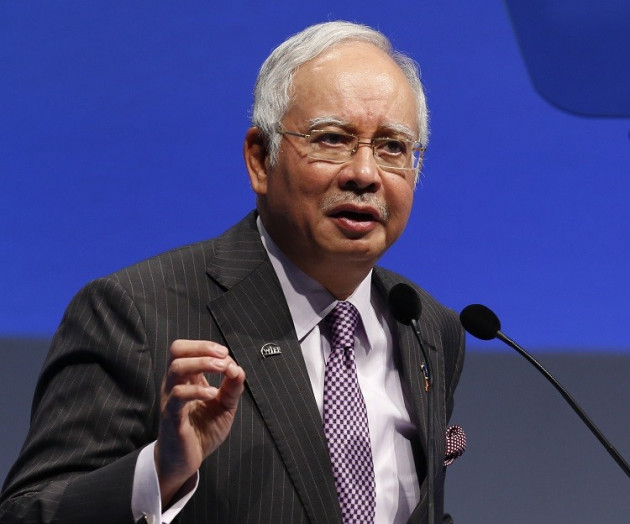 Malaysia's Prime Minister Mohd Najib Tun Razak urged fellow Islamic countries to make women in equal in their societies because economic prosperity depends on it.
Razak was speaking at the 9th World Islamic Economic Forum in London, the first year it has been hosted in a non-Muslim country, alongside leaders from states such as Bahrain, Jordan, Afghanistan and Pakistan.
Across some parts of the Islamic world, women are oppressed and do not have the save freedoms as men. For example, in strict Wahhabist Saudi Arabia women are not allowed to drive, travel without permission from a male guardian, and are barred from certain jobs.
"As we search for new and more sustainable growth models, there is one path that can increase productivity, improve corporate decision making, and strengthen economies," said Razak at the WIEF meeting.
"To take it, we must confront one of the most stubborn inequalities, one that is holding back prosperity and hindering development. It is time to put women at the heart of our global growth story.
"All countries stand to benefit from the economic empowerment of women. For ageing societies, it represents a welcome boost to the workforce. For the poorest countries, positive impacts on education, health and development. And for the developed world, productivity gains and a rebalancing of growth."
He added: I believe policymakers, businesses and institutions should not focus on the merits of increased female participation, but on the best methods for achieving it: we should move from 'why' to 'how'. Countries should be unafraid to learn from those who are leading the way - and that includes the Muslim world."
Razak highlighted three ways to improving the lives of women in Islamic countries: education, career opportunities, and shattering the glass ceiling to get more women into the upper echelons of power.
"Educating women is a critical factor in success: not just for women and their families, but for nations and their economies," he said.
"And when it comes to educating women in core subjects such as science, technology, engineering and mathematics, the Muslim world is capable of leading the way.
"Thirteen Muslim countries produce more science and engineering graduates than the United States. In Malaysia, almost two-thirds of students enrolled in tertiary education are women."
He added: "The Quran and the Hadith are clear: learning is an honourable pursuit, regardless of gender. The acquisition of knowledge is binding for all Muslims. Those who argue against educating women do so as a result of a cultural bias, one which frustrates the aspirations of Muslim women - and holds back economies."
At the same conference, UK Prime Minister David Cameron unveiled a £200m government sukuk - Islamic bond - the first of its kind to be issued by a non-Muslim country.