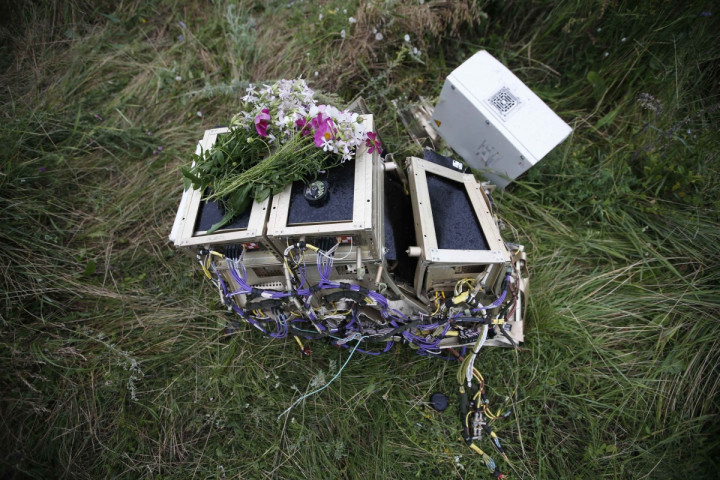 Britain, Germany and France are willing to impose new sanctions against Russia unless Moscow changes its position over the Malaysian Airlines MH17 crash.
In a statement released by No 10 Downing Street on Sunday, David Cameron and his European counterparts have agreed that EU foreign ministers meeting on Tuesday "should be ready" to tighten sanctions against Russia.
A Downing Street spokesman said the Prime Minister discussed with Angela Merkel and Francois Hollande the urgency of being granted full access to the crash site during a call on Sunday morning.
"They agreed President Putin has an important role to play by persuading the separatists to grant access and to work with the international community to ensure that all that needs to be done can be done as soon as possible," the spokesman said.
"They also agreed that the EU must reconsider its approach to Russia and that foreign ministers should be ready to impose further sanctions on Russia when they meet on Tuesday."
It follows British foreign secretary Phillip Hammond's warning that the "world's eyes" were on Russia to act in line with the international community wishes or risk "becoming a pariah state if it does not behave properly".
Investigators were again denied proper access to the crash site by masked and armed separatists on Saturday - some reportedly were "intoxicated".
Reports have also emerged of looting among the dead people's belongings while bodies have been left to rot, as temperatures rose to 85F (29.4C).
Michael Bociurkiw, spokesman for the investigators at the Organisation for Security and Co-operation in Europe (OSCE), said after being given partial and temporary access: "Some of the body bags are open and the damage to the corpses is very, very bad – it is very difficult to look at.
"It basically looks like the biggest crime scene in the world right now, guarded by a bunch of guys in uniform with heavy firepower who are quite inhospitable."
Meanwhile rebels have recovered the black boxes for Malaysia Airlines Flight MH17 in eastern Ukraine which now will be handed over to the International Civil Aviation Organisation.
The bodies of the 196 victims discovered by the crash site would be kept in refrigerated containers at a train station in the town of Torez until an international aviation delegation arrived. Metropolitan Police forensic experts are also due there today to assist with the identification and repatriation of bodies.
298 people on board the Malaysian Airlines jet, including 154 Dutch and 10 Britons, were killed when the Boeing 777 was shot down supposedly by pro-Russian rebels - allegedly supported by the Russian president - near the village of Grabovo, in eastern Ukraine last Thursday.
Russia blames Ukraine for the downing of the plane which had planes and air defence units operating in the area while pro-Russia rebel leaders have argued that they don't have weaponry of this magnitude, although Russian media contradicts this assertion.