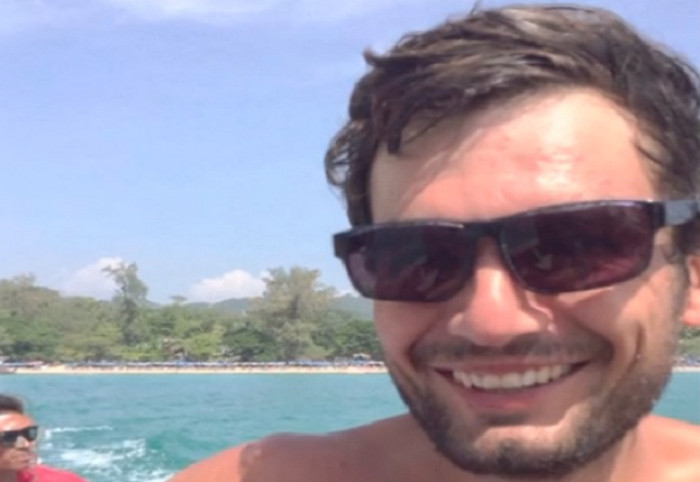 Authorities in Malaysia have confirmed that a dead body found last week is that of Gareth Huntley. The 34-year-old British backpacker disappeared on 27 May after leaving a turtle sanctuary where he was volunteering to visit a waterfall on the island of Pulau Tioman.
In a moving statement Mr Huntley's family said: "We would like to thank everyone who came together in the last week to do everything in their power to help find Gareth. You have been extraordinary and we are deeply touched and deeply grateful.
"There are no words that can capture the devastation we feel right now; no words that can capture the kindness, warmth and spirit that Gareth exuded; no words can describe the void he will leave in all of the lives he touched. Gareth lived every minute of his life as fully as he could; never without a smile and always with others in his heart. You will never leave our hearts Gareth."
Following Huntley's disappearance the Malaysian authorities came under mounting pressure, with celebrities including Stephen Fry joining the #findgareth Twitter campaign in a bid to persuade authorities to launch a major search of the area.
Prime Minister David Cameron spoke to the Malaysian prime minister about the search after receiving a letter from Huntley's mother Janet Southwell. She arrived on the island on 2 June to help with the search, which intensified in the following days. A body was found in a pond on 4 June just yards from the charity where Huntley was working as a volunteer. Mrs Southwell provided a sample of her DNA to help identify the body.
Pahang state police chief, Sharifuddin Ab Ghani said: "The cause of death is still undetermined, hence this case is still classified as sudden death at this stage, although we can't rule out any possibilities of foul play." He added: "No outside wound appeared on the body."
Huntley, originally from Yorkshire but resident in Hackney, east London, had been in Malaysia for several months and was due to travel to Singapore to begin a new job. A family spokesman said: "It is with deep regret that we can confirm that Gareth has died. We would kindly ask that the media respects the privacy of the family at this extremely difficult time."