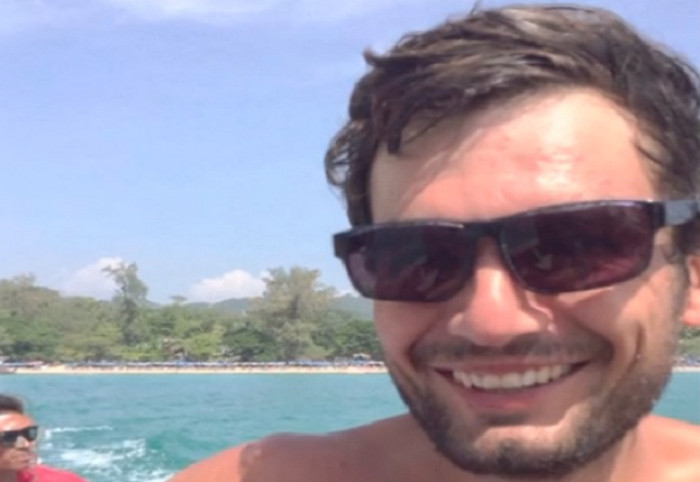 A senior police official looking into the death of backpacker Gareth Huntley on Tioman Island in Malaysia has confirmed he is investigating claims that the Briton was involved in a fight with another visitor and had his throat cut.
Huntley's body was found just yards from Juara Turtle Project where he was a volunteer. "Some of the beach chalet owners have been told by police that his throat had been cut," said a local tour guide, who refused to be named.
Pahang Criminal Investigation Department chief Assistant Commissioner Mohammad Zakaria Ahmad, who is leading the investigation team, visited the place where Huntley's body was discovered last Wednesday along with a team of forensic crime scene investigators and detectives. The scene is now cordoned off. "These are rumours but we are looking into them," said Ahmad.
Huntley disappeared on 27 May and his body was found on 4 June in a pond next to a path leading to Lubuk Teja falls. It is reported he was lying face-up and wearing shorts, socks, shoes and a shirt. There were no obvious signs of foul play. "There were no signs of external injuries or fractures and the body was too decomposed to see any bruises," said Ahmad.
Due to the body's poor state Huntley was identified using DNA samples provided by his mother. Now British officials are reported as hoping a second assessment will provide a definitive cause of death.
Ab Razib Ali Awang, the owner of the Suntai Bistro - which is being used as a police inquiry room - told The Telegraph: "I'm not sure if the project (people) are making a false report or maybe not telling the police everything. After three days the local people did not believe he was in the jungle, they know, they're experts and searched every trace." Awang, who is a village chief, added: "There are rumours that there was a fight before with a foreigner."
This usually peaceful island – used as a backdrop in the movie South Pacific – is said to be awash with allegations that the centre withheld information about Huntley's movements before he died. Operations manager Charles Fisher has reportedly been told not to give interviews to the media. However one unnamed volunteer from Reading denied there had been any conflict.