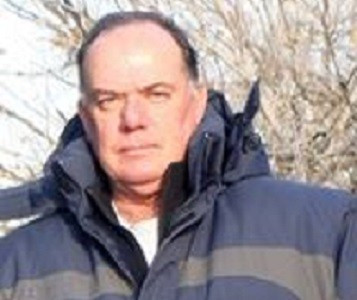 The Scottish oil worker who was kidnapped in Indonesia has been released a day after he was taken.
Malcolm Primrose, 62, was found at a plantation security post at around 6am and the reason for his release is unknown. The Foreign Office said he was \"safe but tired\".
East Aceh police chief commander Muhajir told the Jakarta Globe: \"The victim was found alone at the post. We\'re taking him to Ranto Panjang police station to be questioned.\"
Muhajir said the gunman asked Primrose\'s family for five billion Indonesian rupiah (£323,000) but the money was not handed over.
Police are currently trying to trace the location of the caller who made the demand.
Primrose, who is a senior drilling supervisor for oil firm Medco E&P Malaka, was kidnapped in the village of Lubuk Pimping on his way from the oil company\'s drilling site to his home in Seumali village.
The gang of six stopped his car, tied up the driver and took Primrose in their own vehicle. They were armed with three rifles and a pistol and fired a warning shot before taking him.
Delighted with release
A statement from the British embassy in Jakarta said: \"We are delighted to confirm that Malcolm Primrose has been released.
\"Embassy officials are with Mr Primrose and are providing consular assistance. We would like to place on record our warm thanks for the support we have received from the Indonesian authorities, as well as from the Governor of Aceh and his staff, the Chief of Aceh police and his team, and the many others who have worked so hard to secure his release.\"
Speculating on why Primrose was released, Muhajir said: \"It\'s probably because of the size of the police operation with the help of soldiers.\"
Before his release, Scotland\'s first minister Alex Salmond said his government would do anything they could to help find Primrose: \"We\'re in touch with the Foreign and Commonwealth Office and we\'re offering any assistance we can in terms of contact with relatives.
\"We\'ve had these situations before. We\'ll make sure everything will be done to ensure his safe return to his family.\"
His father, Sid Primrose, who lives on the Isle of Man, said that he found out his son had been kidnapped through media reports. He said he knew very little about what was being done to find his son.
\"As far as I know the Foreign Office are handling it,\" he said.