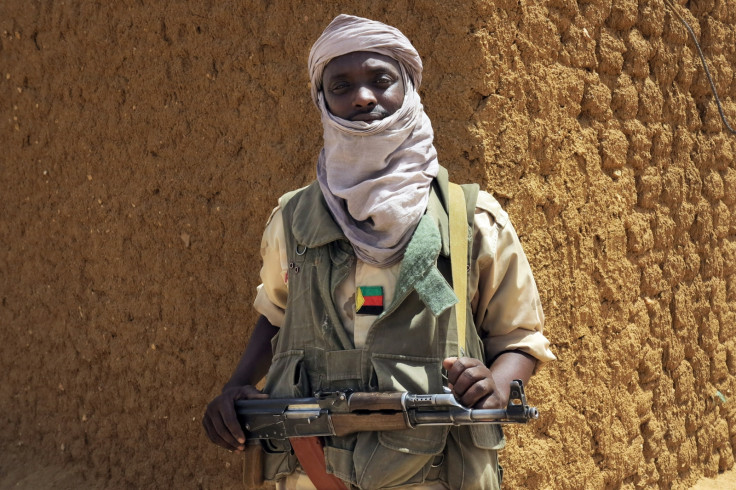 Terror attacks are increasing in northern and central Mali as tensions rise after some Tuareg insurgent factions refused to sign a peace agreement brokered by the UN.
According to a report by Human Rights Watch (HRW), several armed groups have increased violence against civilians accused of supporting French and UN troops deployed in the country.
Witnesses said the groups use children as young as 12 in their assaults, as well as executing people and targeting UN and government buildings.
In March, at least two children and a UN peacekeeper were killed in an attack at a UN base in northern Mali.
The rights group urged the Malian government to act immediately to halt the attacks and prevent military operations that result in abductions and torture of detained people.
"Rampant criminality and attacks by armed groups and abuses by the security forces are putting ordinary people in central and northern Mali at risk," said Corinne Dufka, West Africa director at HRW.
"Armed groups need to stop their abuses and Mali's government should take urgent steps to reverse this trend, which threatens the security and rule-of-law gains of the past two years."
Mali descended into violence in 2012, when the Tuareg separatists from the National Movement for the Liberation of Azawad (MNLA) started an insurgency demanding the independence of the northern region of Azawad.
The unrest prompted the Malian government to seek help from the international community. In 2013, French troops were deployed in the African nation to help Malian soldiers halt the insurgence.
In a separate interview with IBTimes UK, Mark Saade, the honorary consul of Mali in London, said he believes the Malian government, with the aid of neighbouring countries, has been working tirelessly to engage in negotiations with the rebels and achieve peace. He also said that the deployment of French troops in Mali in 2013 was necessary in order to halt the insurgents who were well equipped and well trained.
Some rebel factions – including MNLA – have been engaging in talks with the Malian government to find a solution to the conflict. However, other groups have refused to sign the UN-brokered deal arguing that it does not accommodate any of their requests, including their demand for Azawad independence.