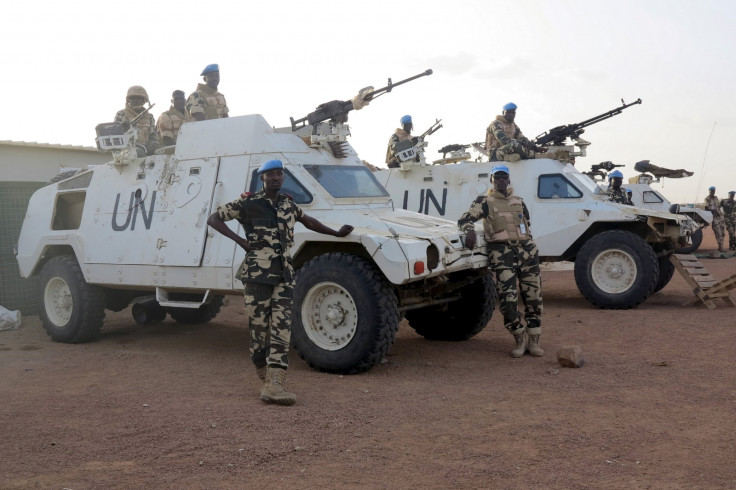 The United Nations has condemned the terror attack in which five of its peacemakers were killed and one seriously injured in Mali on 29 May, which happened to be International Day of Peacekeepers. According to UN Multidimensional Integrated Stabilization Mission, the attack happened at 11am local time (1am GMT on 29 May), near the town of Sevare in Mopti region.
The mission said that a fleet of the UN peacekeepers were trapped and then ambushed by terrorists some 30km west of the town of Sevare. It is unclear as to which militant outfit had carried out the attack.
According to preliminary information, five Togolese "blue helmets" or peacekeepers were killed, while the injured personnel was evacuated from the region. The UN mission denounced the attack and referred it as a "heinous act of terrorism" and more shocking as it happened on the day that is meant to honour UN peacekeeping troops.
"I condemn in the strongest terms this despicable crime in addition to other terrorist acts that targeted our peacekeepers, which constitute crimes against humanity under international law," Mahamat Saleh Annadif, Special Representative of the UN Secretary General and head of the mission said.
"This heinous act of terrorism is even more shocking [as] it was perpetrated there during International Day of Peacekeepers," Annadif added, while speaking at the annual commemoration to mark the day for peackeepers.
The day was declared by the UN General Assembly in 2003. It is observed to pay homage to the professionalism, dedication and bravery of all the men and women serving in UN peacekeeping operations, and honour those who lost their lives in the cause of peace.
The recent attack was the second on peacekeepers within in a week. On 27 May, five Malian soldiers were killed and four were injured after their vehicles hit a mine and were ambushed by terrorists.
According to UN data, at least 64 members of the mission called "blue helmets" have been killed while on duty.