Syria crisis: Humanitarian aid not reaching most Syrians as UN says peace talks on hold for 3 weeks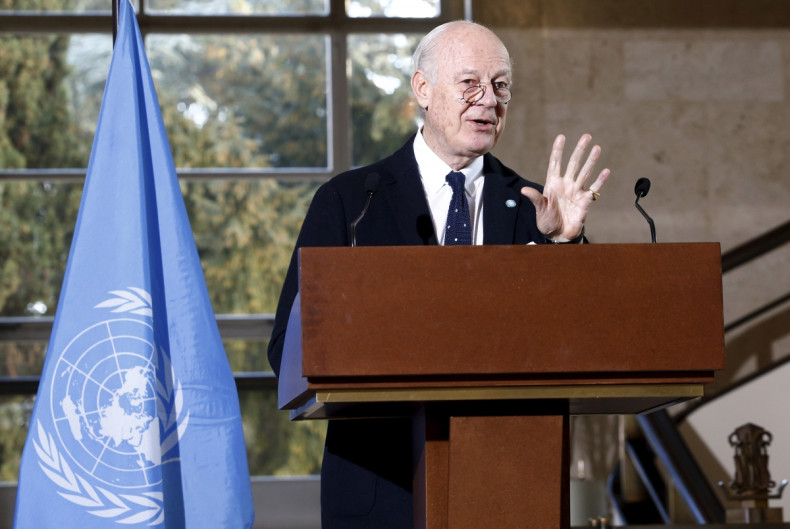 The UN has once again urged for better humanitarian access for delivery of aid to Syrians in besieged areas in the war-torn country. The organisation said that "there are plenty of civilians at the moment in danger of starvation" and officials have managed to provide aid only to a fraction of the people out of the one million they intend to reach.
Secretary General of the Norwegian Refugee Council, Jan Egeland said, "Of the one million people that we have planned and have tried to reach by land in May, we've only so far reached 160,000."
He added: "Even in areas where we had full approval from the government, there have been infinite problems in actually reaching the places, and in others where we had conditional approvals, like Daraya, we haven't been able to reach the people at all."
The situation in Daraya and Moadamiyeh areas near Damascus and Al-Waer in Homs were "horrendously critical", he said, adding, "Children are so malnourished in these places that they will be dying if we're not able to reach them."
No progress in peace talks
Meanwhile, the office of UN special envoy, Staffan de Mistura said in a statement on Thursday (26 May) that he will not convene peace talks for the next two to three weeks. He was expected to announce a date for resumption of peace talks on Thursday.
"He [de Mistura] briefed on his intention to start the next round of talks as soon as feasible but certainly not within the next two/three weeks. The special envoy will maintain close and continuous contact with the Syrian parties as well as the members of the ISSG before determining the 'appropriate time' to reconvene the parties to Geneva," Reuters reported.
Even as the International Syrian support group led by the US and Russia has supported UN's efforts to negotiate peace between the warring parties in the country, there has been no progress in peace talks. Middle Eastern powers such as Saudi Arabia and Iran are also a part of the group. The cessation of hostilities brokered recently – by United States and Russia – has also come undone and violence in Syria has resumed.
US ambassador to United Nations, Samantha Power has said that the UN envoy has "expressed his continued frustration with insufficient humanitarian access, the serious dangers to the cessation of hostilities, and the need for real progress on the political talks."
She stressed, "Russia has special responsibility to press the Assad regime to abide by the cessation of hostility and end its bombardment and siege of innocent civilians."