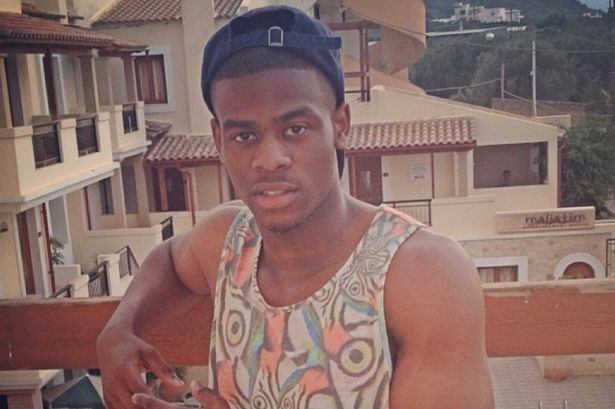 A British teenager who was stabbed to death during a mass brawl on a Greek island has been named as Tyrell Matthews-Burton.
The 19-year-old was stabbed in the chest in the holiday resort of Malia on the island of Crete during a fight involving as many as 30 British nationals.
Greek police arrested a 19-year-old Briton on suspicion of murder and a further 17 British men who are believed to have been involved in the street brawl in the early hours of the morning.
Burton, from Leyton in east London, was believed to be celebrating his 19th birthday with his friends on holiday when he was killed.
Tributes have now been paid to the teenager - nicknamed Sterling - who was killed in what was described as an "execution".
His neighbour Mavis Hart said: "He went to a good school and didn't get into trouble. He grew up to be a little gentleman, a real credit to his mum."
A friend, who did not wish to be named, added: "He was all about gym, home and work. He didn't get messed up with everything else that goes on. He was the man of the house and took it seriously."
DJ Tim Westwood, who was performing the night the teenager was killed, also offered his condolences via Twitter.
He said: "Saddest nite in Malia. RIP Sterling - deepest sympathies to the family and friends."
His friend Michale Roberts also tweeted: "No one could say that Tyrell wasn't loved, liked by everyone from all walks of life #RIP".
Coroner Manolis Michalodimitrakis told The Sun Burton was stabbed twice - including once through the heart - during the attack.
"There were two stab wounds, to the back and to the chest", he said.
"He was clearly pinned down and killed execution style - there were no defence wounds. The knife punctured his lung and heart. He lost almost half of his blood."
Burton's body is due to be flown back to Britain later this week.
A spokesman from the Foreign and Commonwealth Office in London said: "We can confirm the death of a British national in Malia, Greece on 23 July.
"We stand ready to provide consular assistance to the family."
Malia has become a popular holiday destination for young people over the years. The Foreign Office says about two million British tourists visit Greece every year.