Greek police investigating the murder of a 19-year-old British tourist who was stabbed during a mass brawl on the island of Crete have charged a man with his killing.
Myles Litchmore-Dunbar, also 19, has been charged with the premeditated murder of Tyrell Matthews-Burton in the holiday resort of Malia. He has also been charged with possession of an offensive weapon.
Police are investigating the theory that the killing may have been the result of a London gang rivalry spilling over into the resort. They fear the attack may have been planned weeks in advance.
Police officer Yannis Phillipakis said: "They had scores to settle long before they arrived here.
"We understand the detainees belong to two rival gangs. Unofficially that is what everyone is saying - that they brought their gang warfare to Greece."
Coroner Manolis Michalodimitrakis described the murder as an "execution".
Nineteen other Britons were arrested in connection with the murder. One, believed to be another member of Litchmore-Dunbar's gang, has reportedly confessed to participating in the killing.
He has been ordered to appear before an investigating magistrate.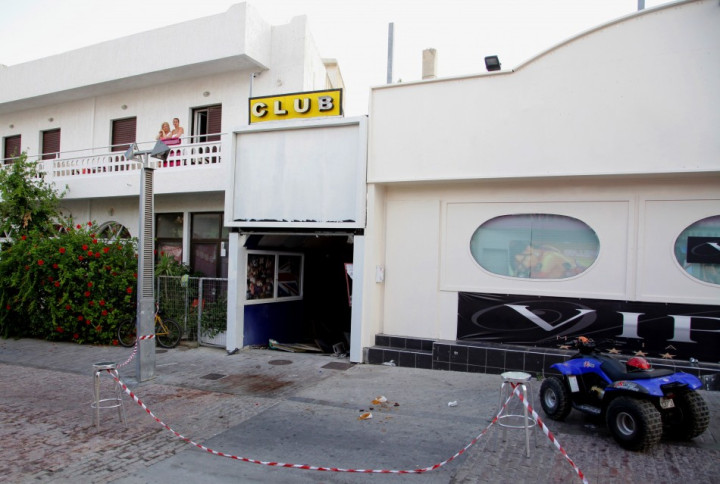 Matthews-Burton, 19, from Leytonstone, east London, was killed after he was stabbed twice - including once in the heart - in the early hours of the morning after celebrating his 19<sup>th birthday.
It was reported that the two groups had already been involved in a fight in another nightclub.
Harry Nye, 18, from Kent, told the Daily Mirror: "We saw one guy having his head stamped on and this other lad just fell straight. I've never seen that much blood.
"The paramedics took ages to get there and the police were stood around like, 'It's just another Brit'. They couldn't have cared less."
Tributes have been paid to the murdered teenager - nicknamed Sterling - who was described as a "little gentleman".
DJ Tim Westwood, who was performing the night the teenager was killed, offered his condolences via Twitter.
He said: "Saddest nite in Malia. RIP Sterling - deepest sympathies to the family and friends."
Burton's body is due to be flown back to Britain later this week.