At least five people have been killed at Malta's Luqa airport after a twin propeller plane crashed shortly after take-off.
The Metroliner plane burst into flames shortly after it left the runway at Malta's largest airport. It was travelling to the Libyan coastal town of Misrata.
Eyewitnesses told the Times of Malta that the plane briefly rose from the tarmac before rolling onto its side and then plummeting to the ground. They said it was believed no one on board survived the disaster. The small passenger aircraft can carry as many as 10 passengers but is was unclear whether the flight was full.
Conflicting media reports have claimed the plane was chartered by Frontex, the EU's border agency. However, the EU body has refuted the claims on social media saying the aircraft was not deployed by Frontex. In a later statement the border agency said none of its staff were on board.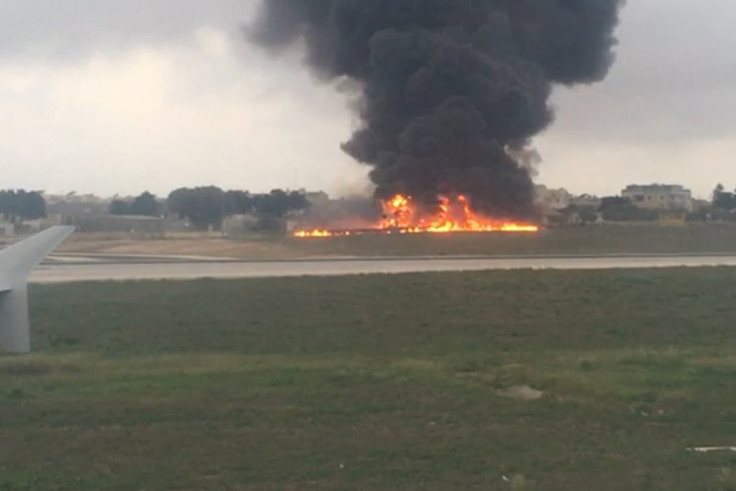 Firefighters were sent to put out fires raging in and around the wreckage. It does not appear that any individuals on the ground were caught up in the crash. Some of the debris from the doomed plane did fall on the Airport's perimeter road.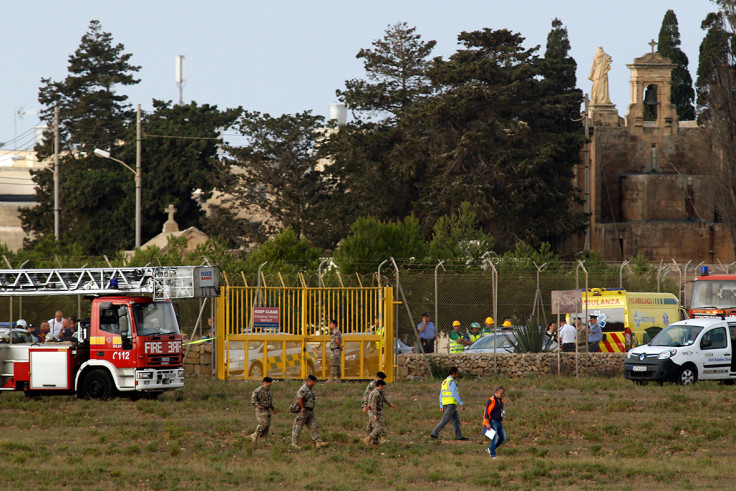 Luaq airport has said in a statement that emergency services remain on call and the aerodrome the chartered flight departed from will remain closed until further notice. The airport has apologised to passengers for any inconvenience.
Reuters reported the crash, which occurred at roughly 5:30 GMT, was the worst peacetime aircraft accident in Malta. All five killed in the accident are believed to have been French nationals.
NOTE: This article has been amended to remove reference to EU officials initially believed to have been killed in the crash. Later statements to the press confirmed no Frontex staff had been involved in the accident.