As France mourns victims of an attack in the southern French city of Nice, which has left at least 84 dead, harrowing details of the moment a lorry struck a crowd during Bastille Day celebrations have emerged as survivors tell their stories.
At 11pm local time (10pm BST), an armed man drove a rented truck at full speed for 2km through a large crowd of people who had gathered to watch the fireworks display over the seafront Promenade des Anglais.
'I saw bodies flying like bowling pins'
"We heard noises. Because of the fireworks, we did not worry. It's only after that we realised what was going on," a local resident, Auriance, told France Bleu Azur radio.
A local journalist, Damien Allemand, was walking toward his scooter parked near the packed seafront when he heard a commotion. "Far away, a noise. Screams. My first though: a smart alec wanted to do his little firework display by himself and couldn't control it. But no. A split second later, a huge white lorry was flying at breakneck speed on people, steering the wheels to take as many lives as possible (...) I saw bodies flying like bowling pins in his path. Heard noises, howlings I will never forget," Allemand wrote on Medium.
In chilling details, survivors depicted the shocking images of "bodies lying on the floor". Allemand described "hell".
"Bodies every five metres, lifeless, body parts... Blood. Wailing. Beach operators were the first to arrive on the scene. They brought water to the injured and placed towels where there was no other hope," the journalist wrote, adding that it was at this time that he became aware of the scale of the atrocity.
"We nearly died," another witness, who was not named, told iTélé. "The truck zigzagged, no one knew where it was going. A few seconds later, my would would have been dead (...) The truck through everything... poles, trees. We never saw anything like that in our lives. Some people were hanging on the door of the trick to try and stop it. "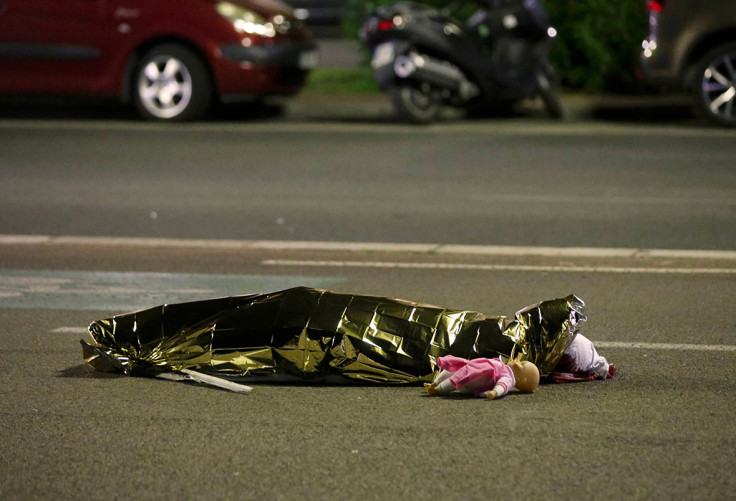 'An incredible wave of panic'
A law student, Charlotte Robin, also described " a huge noise" around five minutes after the fireworks display ended. "(It was) almost the sound of a train that derails, very metallic".
"Then I realised it was the sound of a truck crashing into people. We heard people screaming, and also gunshots. People were jumping from the promenade onto the beach (a two-meter jump). It was a horrible stampede, with kids screaming, crying," Robin wrote on Buzzfeed.
Another witness, Mélina Macri, who was on the Beau Rivage beach below the Promenade des Anglais, described how she saw people running on the beach in the direction of the old city. "They were screaming: 'There have been gunshots, run!' So, we ran, not knowing why. An incredible wave of panic (...) We tried to enter the Mercure Hotel, but its doors were closed, with people who'd found refuge inside, so we continued running until we reached the entrance of the old city, where a man opened the gates of a hangar. We are around 150 people, we stayed there an hour and a half."
Charlène Camin, who was sitting on a terrace with her boyfriend told Le Monde how the couple ran "holding our hands very tight so we wouldn't lose each other. We found refuge in another restaurant (...) people were trying to hide in toilets, in the kitchen. We turned off the lights to be more discreet."
A young mother lost her eight-month old baby in all the panic. The couple posted a wanted notice on Facebook in a desperate attempt to locate the baby.
"We have lost our eight-month old baby (...) with a blue pushchair. If someone saw him or took care of him (...)," the parents wrote on social media in a post that was shared thousands of times. And after several hours of anxiety, however, came relief. In the night, the child's mother posted another message, saying she and her partner had found their baby.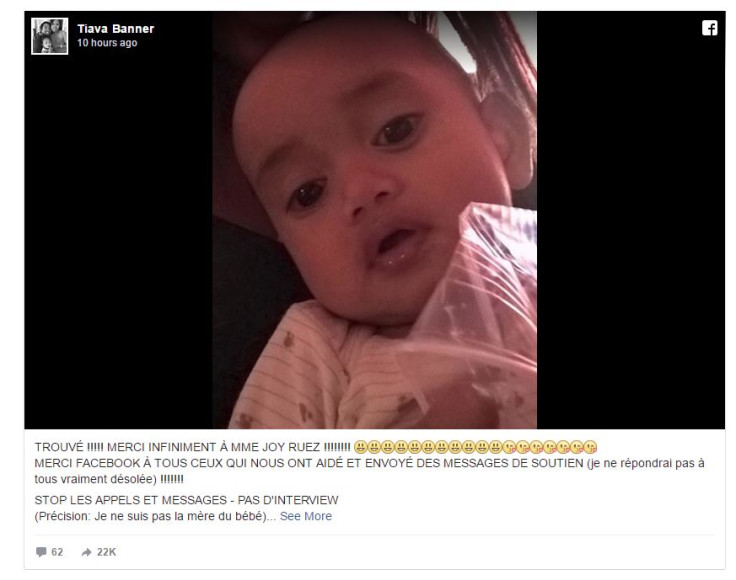 The central hospital in Nice has released a number for families of the victims - 04 93 72 22 22.
For the latest updates please follow the IBTimes UK live blog.