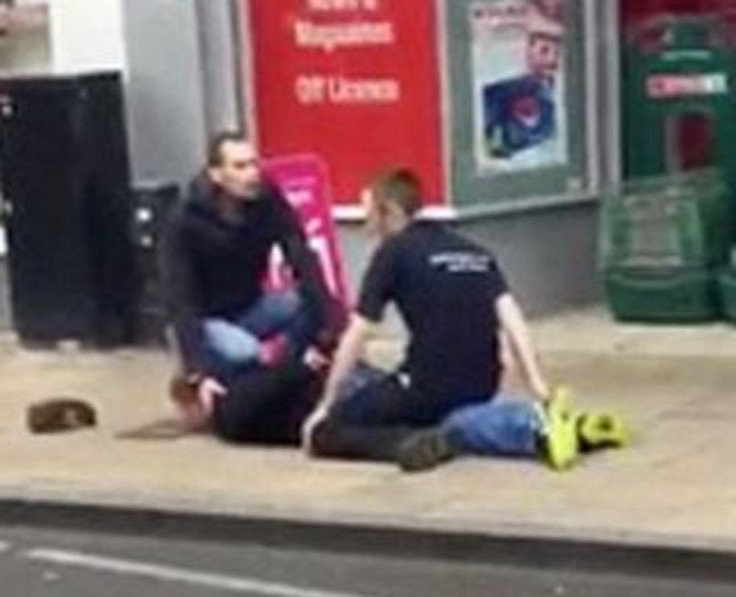 A Poundland customer has been stabbed to death inside one of its Oxfordshire stores. The incident happened at a shop in the town of Abingdon at about 11.20am GMT on 7 December, with witnesses saying that a man had two knives in his possession when he was arrested.
The man was eventually Tasered by police after fleeing from the discount shop in Bury Street. A 36-year-old male from Abingdon has been arrested on suspicion of murder. The shopper who was killed is yet to be identified and his next of kin have not been informed.
This latest incident echoes a similar attack at Leytonstone tube station, east London, when father-of-one, David Pethers was attacked by Muhaydin Mire. Police have said that the Poundland stabbing is "not being treated as a terrorist incident."
Witnesses say that a man was wandering around Bury Street, shouting and screaming before entering Poundland. The store remains closed as police forensic teams analyse the scene.
The attacker also tried to gain access to a number of other shops before entering Poundland. Ross Overton, 31, said he sat on the assailant in a bid to restrain him. "The man walked past my van shouting and screaming but I thought at first that he was on the phone or having an argument with somebody.
"About 30 seconds later I heard a lot of commotion, so I got out my van to check it out. I walked around the corner from where I was parked, by the library, and saw he was shouting at an elderly man. Then I saw the knives in his hands. There must have been between two and four," Overton said.
"He then went into a shop and started shouting at people, saying "shake my hand and show me some respect". The people inside closed the door and told him to drop the knives. They said they would shake his hand if he dropped them.
"After this a police car pulled up and officers threatened to Taser him if he didn't drop his weapons. The undercover officer took him down and then I jumped on his back to help keep him restrained."
A second man nearby suffered a minor injury to his thumb and police are looking into whether it is connected to the stabbing. Thames Valley area commander Rory Freeman, said: "Members of the public are shocked and upset by an incident that happened today in a very public place.
"We would like to reassure people that this is not being treated as a terrorist incident. Police are working to establish the exact circumstances surrounding what happened."
Poundland chief executive Jim McCarthy said: "Our sympathy and thoughts centre on the family of the deceased and of course with other customers and colleagues who were in the store at the time of this terrible incident."