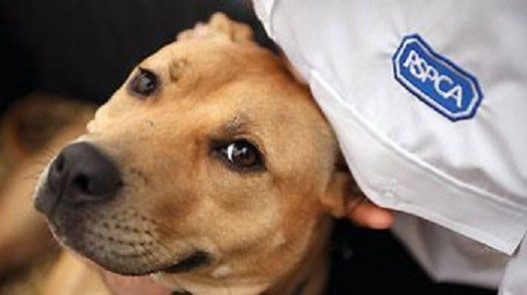 A man bit off his dog's ear during a prolonged attack which resulted in him getting psychiatric help.
Mark Else, 23, from Huthwaite in Nottinghamshire, attacked Ellie, his pet Staffordshire terrier after it chewed his curtains and bit him.
He threw her, punched her and chewed off part of her ear before locking her inside a cage. He then left the house to check himself into a mental health unit for assessment.
The animal was found dead in the cage the next day.
Mansfield Magistrates Court heard Else snapped after being bitten on the face by Ellie. He carried out a series of attacks and also threw her out of his house. When he brought her back indoors and placed her in the bath, she became distressed, prompting the owner to chew off part of her left ear.
Ellie was found to be malnourished and suffering from liver injuries by RSPCA inspectors, according to The Mirror.
Else admitted causing unnecessary suffering to animals. He was handed a suspended 18-week jail sentence.
An RSPCA spokesman said: "This is a sad and shocking incident. The poor dog would undoubtedly have suffered a terrible death at the hands of the person it trusted most in the world."