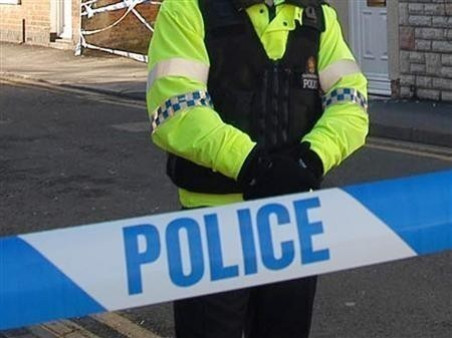 A man has been burned alive in what police believed may be a vigilante attack in Brislington, outside Bristol.
The man in his 40s, who has not been named, was found 100 metres from his home in when his screams alertedd a group of teenage boys nearby.
Avon and Somerset Police said two women and two men had been arrested on suspicion of murder.
The police said: "Two women arrested on suspicion of murder have been released on police bail while the two men remain in police custody.
"It follows an incident in the early hours of Sunday in which we were called to the address to reports of a seriously injured man who had then been found in flames by paramedics. He died as a result of his injuries."
The murder has been referred to the Independent Police Complaints Commission as the victim had been questioned by police just two days before his death over complaints that had been made against him. The nature of the complaints was unclear.
According to the Bristol Post, the teenagers discovered the body in a front garden.
A neighbour told the newspaper: "The first I knew of anything was flashing blue lights outside. I looked out the window and saw a police car parked up, two officers standing over something and a billowing cloud of smoke. By the time the smoke cleared, I realised it was a body on the ground.
"The three kids were camping and they heard the man shouting and crying out for help and they could smell something burning. They went to investigate and came across the burnt body.
"There are lots of kids round here who are always out playing. What's happened is horrific - they shouldn't have to see something like that."