Man dies on board after biting passenger on Aer Lingus flight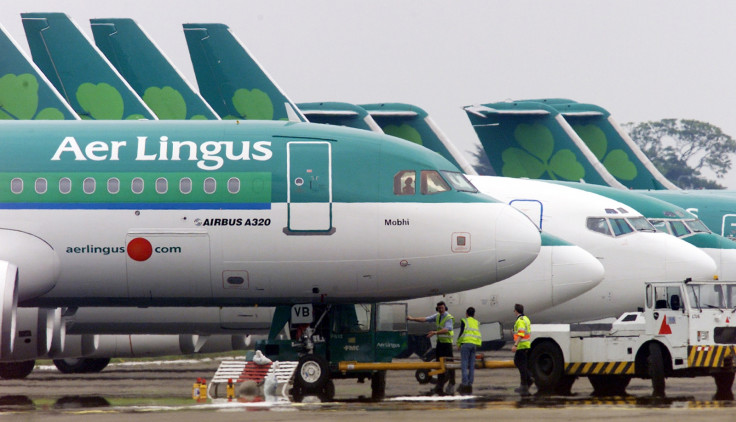 An Aer Lingus flight from Lisbon to Dublin was diverted to Cork when a 24-year-old man reportedly died on board after high drama. The unidentified passenger -- who may have been a foreigner studying in Ireland -- bit a fellow traveller, following which he was restrained. He then turned sick and died.
Ireland's police are now investigating the circumstances that led to the passenger's death, forcing the flight to make an emergency landing at Cork airport on Sunday (18 October) evening. "Aer Lingus flight EI 485 Lisbon to Dublin, diverted into Cork due to a medical emergency on board. There were 168 guests and six crew members on board arrangements will return to Dublin by bus," the airline said in a statement.
The passenger reportedly became agitated on board and injured two fellow passengers, one of whom he bit, according to the Irish Mirror. With the help of other passengers the crew managed to take him into control.
The pilot then informed air traffic controllers about a passenger "running amok" and that he had "injured one or two passengers." A while later, the unruly passenger became unwell and fell unconscious. A fellow doctor on board rushed to treat him but the man died.
The crew immediately broadcast an emergency "Pan Pan" message three times to air traffic controllers and informed them of the incident on board. The plane was immediately diverted for emergency landing. On landing, paramedics tried unsuccessfully to revive the man.
The deceased passenger is not believed to be Irish but may have been studying in Ireland. It is not clear when exactly he died. An autopsy is awaited.
Police questioned and interviewed passengers and crew on board the plane after which arrangements were made for the passengers to be taken to Dublin by bus.
© Copyright IBTimes 2023. All rights reserved.