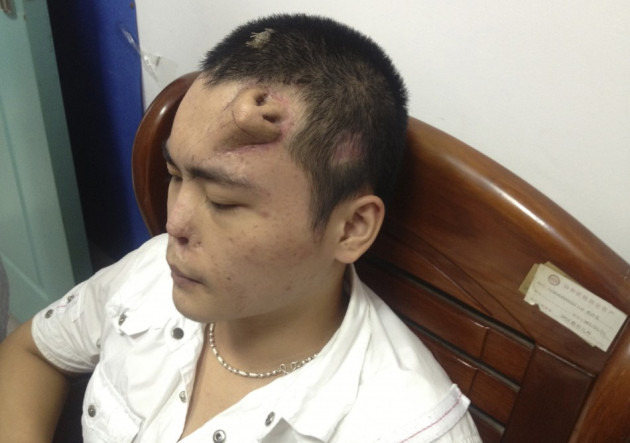 A man in China has grown a nose on his forehead after he damaged the original.
The 22-year-old man, named only as Xiaolian, is being treated in Fuzhou in Fujian province by doctors and cosmetic surgeons.
Xiaolian was involved in a traffic accident and damaged his nose but never sought treatment.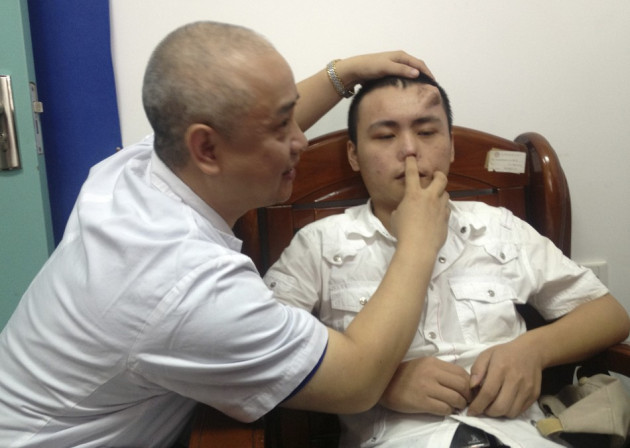 After months of infection, his cartilage corroded, and there was little that surgeons could do to fix the nose.
In a cosmetic surgery procedure normally used for reconstructing breasts or other areas of the body, doctors grew him a new nose by installing a tissue expander on his forehead, cutting it into the shape of a nose and planting in it cartilage taken from his ribs.
Surgeons believe the nose is growing well and could soon be ready to be transplanted into its right position.